Author: Amelia Zeve
When I first walked into the hallowed (and strangely wide, we love to see it) halls of Siff Egyptian to see A Portrait of a Lady On Fire, my expectations were limited, and somewhat muddled by the constant gush of praise I had heard towards it. It's French, said every film buff I know. It's sapphic, said every queer I know. It's beautiful, said every person I know who has seen it. And when I left, I only had one musing, as I watched the final scene build into a crescendo of noise and light and emotion, before finally cutting to the credits:
It's perfect.
Queerness and queer love has always existed, and it's historical narratives like Portrait that give corpreality to a part of history that opressive societies have always told us we had to forget. This film is proof that we never will. Portrait, which is set on an island in 1770s, in coastal France, follows a young painter, Marianne, who has been secretly commissioned to paint the portrait of the young mistress of a rich, unnamed household, Heloise. The film stars French talent Adèle Haenel as Heloise and Noémie Merlant as Marianne, and was directed by Céline Sciamma- an out writer and director who has previously helmed smash hits such as the 2014 Tomboy. The film, which burns incredibly slowly (no pun intended), is full of longing, intense looks throughout, but none resonate quite as profoundly as the first twenty minutes of the film, in which the protagonists gaze so intensely and intimately at each other that it almost seems a trespass to view it. But that was the entirety of the movie: an amalgamation of fragmenting moments of beauty and intimacy, tucked into quiet moments, lingering gazes, and French mansions on the edge of the world. 
The film as a cohesive piece is stilling and stunning, all at once. With the exception of three brief songs, there is no music whatsoever in the film- no score, no theme song, no rising verses of Sufjan Stevens ringing in the background when everything falls to bits (sorry, Elio)- and it leaves you feeling trancelike in the moments when the film ends.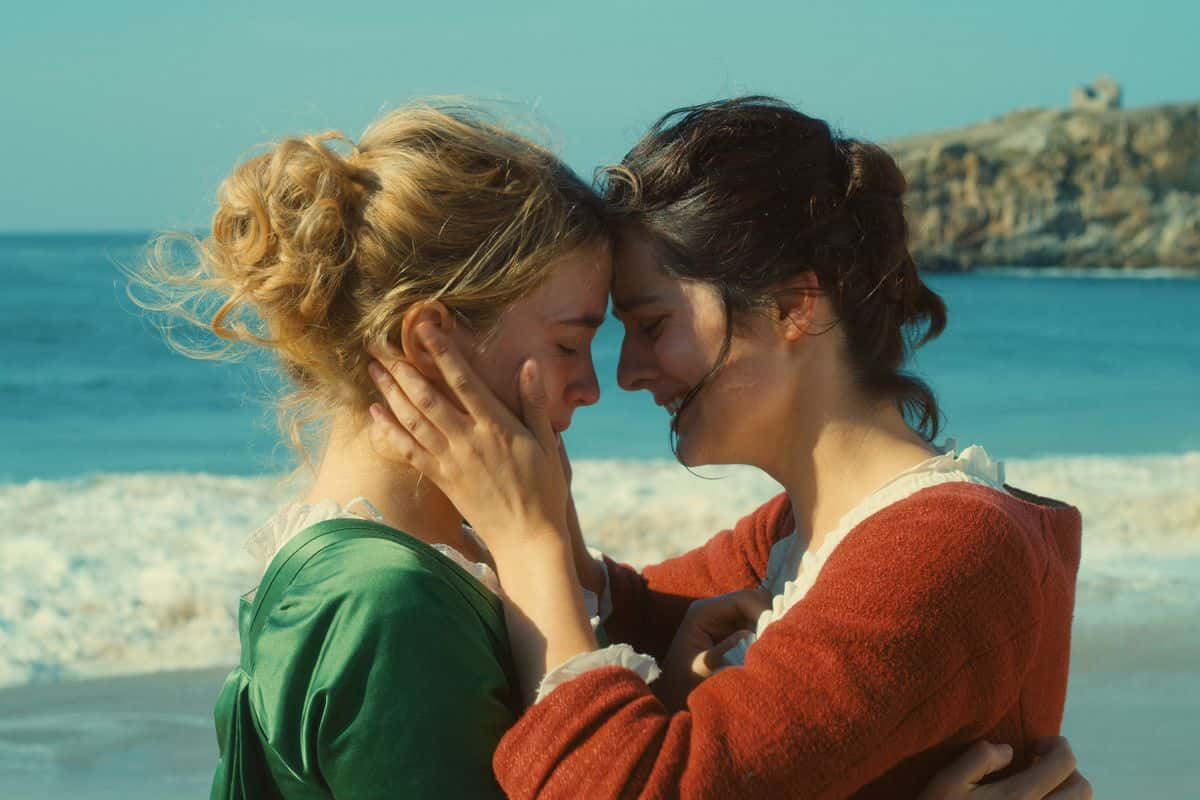 Often, lesbian film parodies itself, and many moments from this film- such as ones when the protagonists run, sobbing, into eachother's arms in front of a churning azure ocean- were no exception. But this parody of the melodrama of it all exists because the trope of the messy, delicate passion that occurs when two women in love is true. It is a fragile balance of subtle looks and inscinuations, evenned out by dramatic swathes of emotion: a balance that often stumbles when it is translated to the screen, espeically when interpeted by a male director, or somebody who has never experienced what it is to be queer. But Portrait of a Lady on Fire absolutely nails this. 
In a brilliant review of the film for The New York Times, filmmaker Ren Jender states that "to flirt as a queer person is to immerse one's self in the act of looking and being looked at, sometimes in secret… [Portrait] captures the essence of queer women's desire in a way many other movies have tried and failed. When male directors are behind the camera, the results are typically more creepy than sexy, as seen in "Blue Is the Warmest Color" and "The Handmaiden." What these men are unable to capture is this: The woman who is being looked at must look back at the woman (or camera) looking at her for any real connection to take place. And the look she gives has to be one that communicates not only pleasure in being looked at, but pleasure in what she sees."

Another element that Portrait knocked out of the park for representing a genuine lesbian or queer gaze in filmmaking seems like common sense, but still isn't widely practiced in film today: the actors portraying these queer characters are actually queer. Not only that, but Haenel's character, Heloise, is director Celine Sciamma's ex girlfriend. I laughed aloud when I read this. As was already stated: queer filmmaking can sometimes tend to parody itself- and moments like these, and films like this, only enforce this further. It's perfect.
It was the beautiful moments after the film first ended- when the theater sat in stillness, before the lights flicked up- that I was able to begin to process the full beauty, grief, joy and heartbreak of what I had just watched. In quiet moments, I find myself mulling over it more, finding scenes flashing over my eyelids when I close them- still trying to work out all the ways seeing the film changed me.
I have a feeling it will take a while.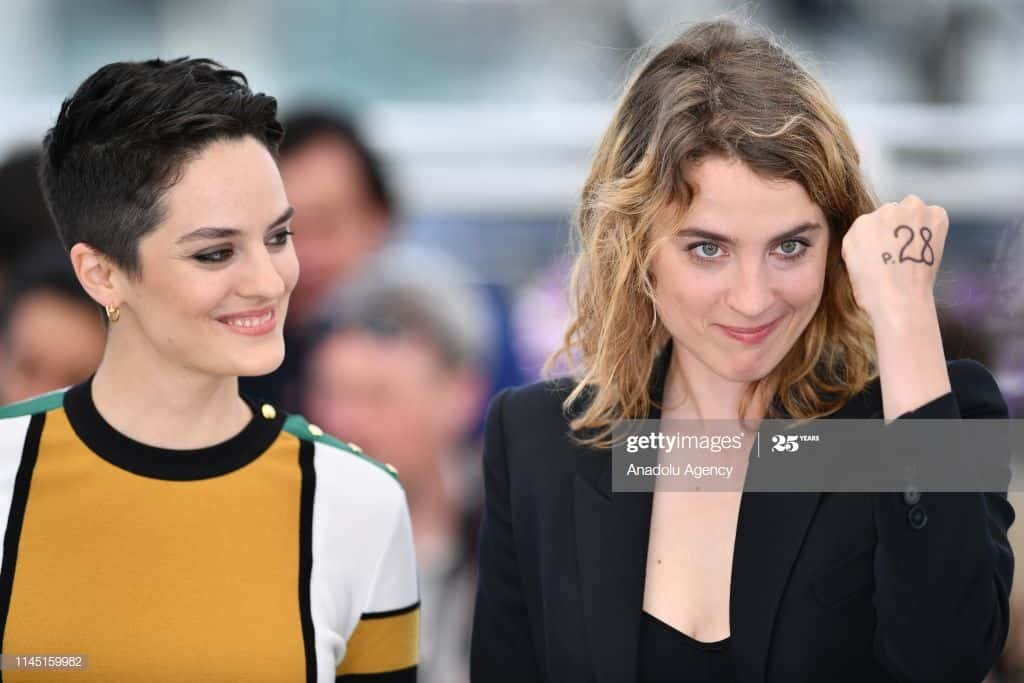 Amelia Zeve | KXSU Arts Reporter