KXSU 102.1 FM is Seattle University's student-run radio station. Seattle University students, staff, and alumni have collectively worked for over 25 years to make KXSU the incredible space that it is today. KXSU has been relocated to the second floor of the Seattle U's newest building on campus – the Sinegal Center for Science and Innovation (CSI) building. We consider ourselves lucky to be based in a city full of amazing local artists, and our station's programming is aimed to reflect just this. Each individual DJ has near complete control of what they play on the air, giving KXSU a rich musical diversity.
On February 26, 2016, we officially turned into a low-power FM station! Through this transition, our aim continues to be to serve our school and the local Seattle area with the music we want and need.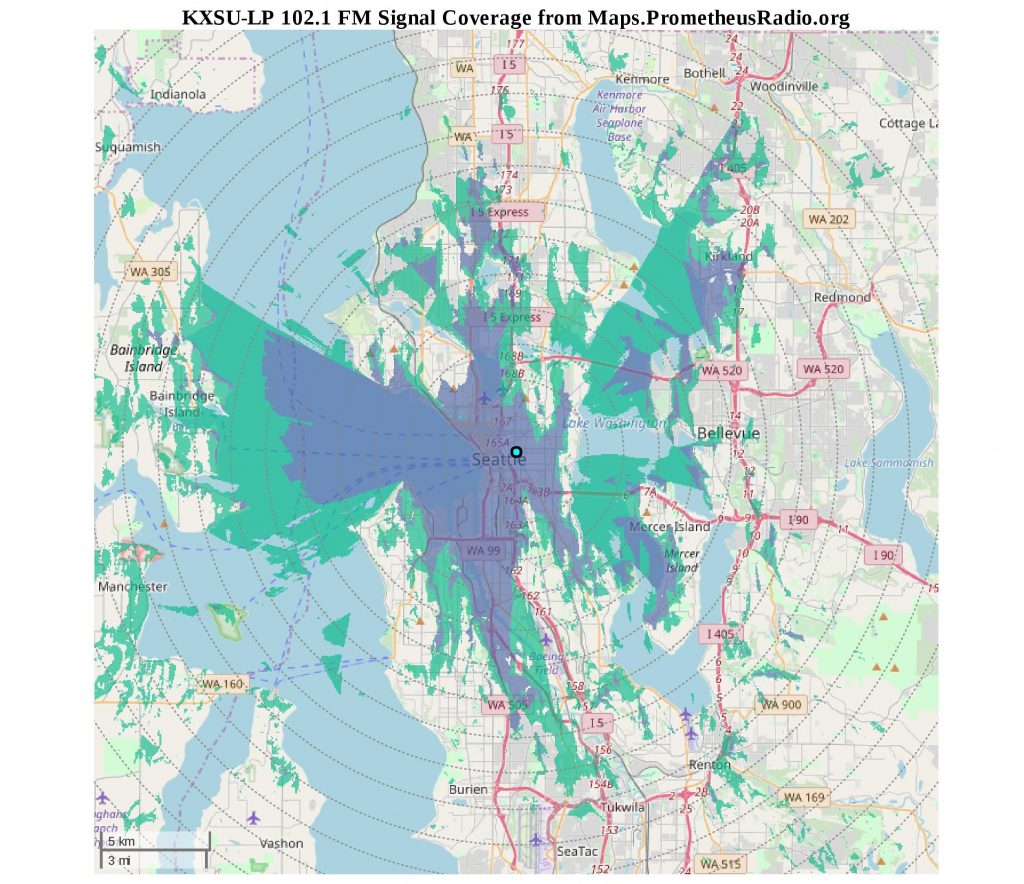 Listen on the radio at 102.1 FM or online.
---
Contact Us
For any inquiries, please email our Program Director Ella at ella@kxsu.org.
To contact a specific staff member, view our staff page.
Are you interested in submitting a piece for our blog? Please contact our Digital Media Director Kat at kat@kxsu.org.
Have a question about a song you heard on air? Email us at onair@kxsu.org.