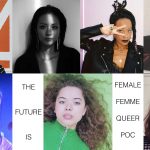 All photos courtesy of the artists' respective Facebook pages
Alright music fans, it's time to expand your catalog. New year, new music. Ever get the feeling that the artists you're listening are becoming a bit too repetitive? Maybe not the music itself, but the musicians are blurring together.
This monotony, in some part, is caused by the gender disparity too often found in music – there seems to exist a constant stream of overwhelmingly cis-het* white male musicians and within certain genres, the gender gap is made even more obvious. How many all femme, queer, or female punk or metal bands can you name off the top of your head? I love punk music, and my list stops short after a handful of names.
The future is not cis white men. These female artists are making music in 2018 that you can feel good about supporting.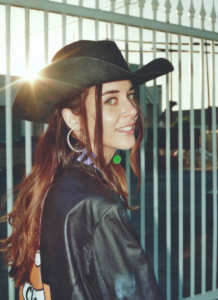 If you like Porches, The Garden, Michael Seyer: Cowgirl Clue
Imagine sanguine sounds blaring from a boombom or the inside of a lava lamp. This is the unique sound of Ashley Clue, a Texas native with a passion for go-go boots and bubblegum synth. The young creative lives in Los Angeles, and is currently on a West Coast tour having graced Timbre Room stage alongside So Pitted and DoNormal just last week. Unafraid of the extravagant, Clue's internet presence mirrors the carefree attitude of her music. Hand-painted leather jackets and 1950's poodle skirts are worn alongside schoolgirl oxfords and, of course, classic cowgirl hats. Vogue Germany recently included Clue on their list of nine young talents to follow in Los Angeles. This isn't her first rodeo, and it shows.
Follow Cowgirl Clue on Instagram, Bandcamp, and Facebook.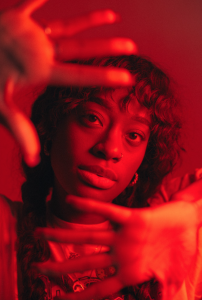 If you like Lil Pump, Smino, Trippie Redd: Kari Faux
Kari Faux is the rap game Daria. Her music is unapologetic, her personality uncensored, and her candor expected. Having worked alongside Donald Glover, Matt Martian, and other rap industry high-rollers, Faux is cranking out killer tunes of her own, and they're unlike anything else coming from female rappers right now. Beats typical of the trap genre somehow mesh perfectly with apathetic lyrics and satirical music videos. She knows exactly what the audience wants to hear and see. A flare of light with the neon outfits to match, the conversationalist 24-year-old rapper put all of her colors on display for her 2017 album Primary. Faux also produced music for the HBO series "Insecure", and is featured as a model in the latest edition of Teen Vogue. It's safe to say Faux has captured the hearts of "who's who" in the scene right now, so it's time to catch up.
Follow Kari Faux on Instagram, Soundcloud, and Facebook.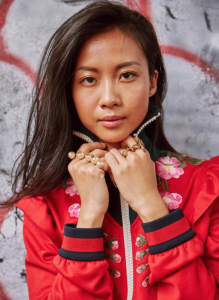 If you like Jordan Rakei, Oddisse, Berhana: Suboi
Saigon-raised Vietnamese rapper Suboi speaks on her traditional Eastern upbringing and the powers of womanhood which are often silenced in the "old culture". Her EP 2.7 highlights the gender inequality she has faced in her musical career as well as in her personal life. The jazzy R&B songs fuse warm keys with somber lyrics. Currently based out of Ho Chi Minh City, Vietnam, the 27-year-old rapper is a feminist icon on the rise. She utilizes her platform to critique the stereotypes and outdated expectations often held over the heads of Asian women. Despite not being raised around "feminist ideals," Suboi is a powerful force making waves overseas thanks to her activism. Luckily for rap fans, she has the bars and beats to match.
Follow Suboi on Instagram, Soundcloud, and Facebook.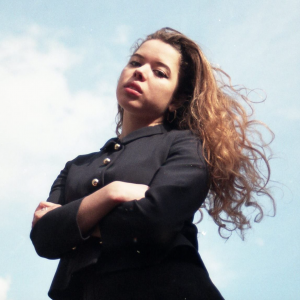 If you like Shy Girls, ISLAND, LEISURE: Nilüfer Yanya
Self-described "soulful indie one-piece" Nilüfer Yanya sounds a lot like liquid gold. She is 22 and living in the West London flat where she grew up in hopes of making it big in the music industry. Of Turkish, Irish and Bajan heritage, Yanya has lived with her family her whole life; her music whispers of home, and feels intimately sentimental. When she wasn't working on her latest EP, Plant Feed, released last September, she and her sister spent their time volunteering. The musician founded an organization called Artists in Transit working with Greek refugees in their creative ventures. The mission of the organization is to bridge the gap between new and old UK residents through art. Yanya maintains a connection to her roots, one strong enough to seep into her creative work, and she is adamant about offering refugees the opportunity to do the same while living outside of their home countries.
Follow Nilüfer Yanya on Instagram, Soundcloud, and Facebook.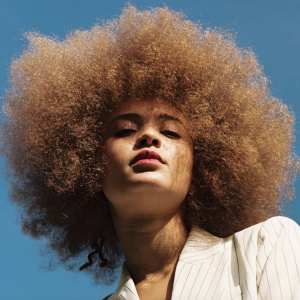 If you like Moses Sumney, Nick Hakim, James Blake: Connie Constance
At 22-years-old, UK singer Connie Constance, is finally getting the recognition she deserves. Having moved from the suburbs to London at 16 to study music and dance, Constance is now interviewing with the likes of I-D, Dazed, NME, and Fader. Not one for small talk, Constance is quick to delve into stories of her Jamaican/Nigerian upbringing, her obsession with Rihanna and blue eyebrows, and the pains of having her hair inspected at airports. Her Twitter feed reads like a diary, opening up her world to fans; that same vulnerability is evident in Constance's music. Her impressive vocal range flows effortlessly over soulful melodies. The Boring Connie EP released in 2017 showcases these talents and makes an impression on the listener.
Follow Connie Constance on Instagram, Twitter, and Facebook.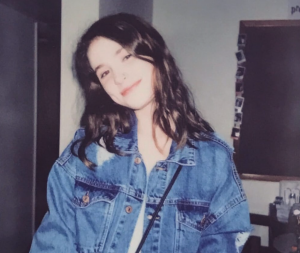 If you like Jerry Paper, HOMESHAKE, Mac Demarco: Clairo
Remember making pointless MacBook videos on Photo Booth back in 2008? Too bad they didn't go viral. Luckily for 19-year-old Clairo, the music video she ironically recorded for her song "Pretty Girl" caught the eye of a few people – 1.5 million to be exact. In the video, she sits in her childhood bedroom, donning Apple headphones and lip syncing to the head-bop inducing tune. Her bedroom pop sound and bittersweet lyrical style embraces the melodrama and emotionality of being a teenager; the words to the song "Flaming Hot Cheetos"  could easily be an excerpt from high school diary entries, which is part of the appeal. The vulnerability Clairo is putting on display for her listeners is a performance of strength and security. On days when everything feels a little blue, Clairo is the perfect mood music.
Follow Clairo on Instagram, Soundcloud, and Facebook.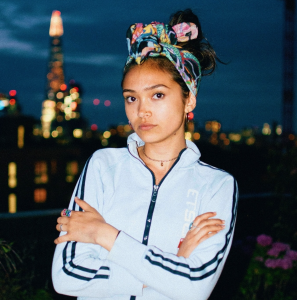 If you like Khalid, Daniel Caesar, Masego: Joy Crookes
Most 19-year-olds are just beginning to figure out the path of their life. For South London singer and songwriter Joy Crookes, music has always been the path she knew she would follow. Crookes offers a modern, pop-inspired take on soul music, but has the old-school crooning charm. Powerhouse vocals radiate from each track on her EP Influence, as well as her most recent release "Power", a hauntingly beautiful anthem of self-confidence and affirmation of worth dedicated to all the women in her life. The accompanying video stars the Bangladeshi women who raised Crookes, those role model figures who inspire her soulful sound. No one can take her power. 2018 is Crookes' year.
Follow Joy Crookes on Instagram, Soundcloud, and Facebook.
*Cishet was defined by the Queer Dictionary in 2014 as being "used as both an adjective and a noun, describes a person who is both cisgender and heterosexual. A person is cishet if he or she is cisgender, meaning identifying with his or her assigned-at-birth gender, as well as heterosexual, or attracted exclusively to people of the opposite sex."
MADELINE THOMAS | The future is non-binary | KXSU Music Reporter