Photo Courtesy of Marty Lyon
Author: JB Mellin
For this month's In Depth, I'm going to be focusing on my favorite punk act of the 80's (and all time): Minutemen.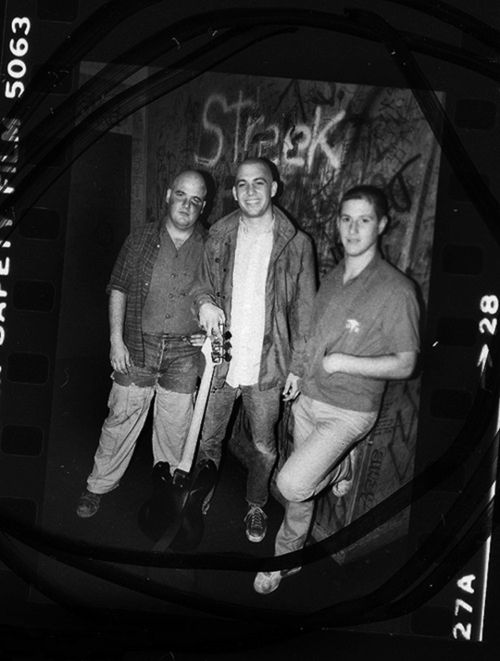 Comprised of guitarist/lead vocalist Daniel Boon (left), drummer George Hurley (middle) and bassist/vocalist Mike Watt (right), Minutemen were a punk band that was active from the late seventies to the mid eighties. 
Signed to LA's SST Records in 1980, Minutemen released their first EP, titled Paranoid Time. After two more EPs and their debut LP, Minutemen released the LP titled What Makes a Man Start Fires?. Filled with 18 energetic, almost all sub-2 minute songs characterized by driving drum beats, drifting bass lines, and screeching guitar topped with Watt and Boon's messy, yelped vocals, What Makes a Man Start Fires? was a massive hit with the underground hardcore/punk fans in LA. Coming off this LP is one of my favorite Minutemen songs of all time, 'The Anchor'.
Mike Watt says that it's their magnum opus in terms of songs, and I'd have to agree with him. Funnily enough, 'The Anchor' was originally written by their drummer George when he woke up one morning having had an incredibly vivid dream about, you guessed it, an anchor. 
It was just after the release of What Makes a Man Start Fires? that Minutemen was offered the opportunity to join the popular punk rock group Black Flag in the European leg of their tour. At this point, they began to attract a lot of attention not only from the punk scene in LA, but also from rock fans all over the US. 
Shortly after finishing their tour with Black Flag, Minutemen began to work on what I personally think is one of the greatest punk/hardcore albums ever released, Double Nickels on The Dime. Sticking almost entirely to their 2-minute-or-under song structure, Double Nickels consisted of 43 songs, spanning just over an hour and 14 minutes. Originally, the LP was meant to be much shorter, with around 45 minutes of material. However, after hearing fellow SST labelmates Husker Du's Zen Arcade which came in at around an hour and ten minutes, Watt, Boon and Hurley unanimously decided to outdo them with an even longer album. 
Filled with political commentary, and fart jokes, Double Nickels on The Dime is well-known as one of, if not the best Minutemen record to ever be released, appearing on lists like "The 500 Greatest Albums of All Time" from Rolling Stone magazine. Notably featuring a few songs co-written by former Black Flag singer/punk legend Henry Rollins, Double Nickels tackled much of the cynicism and tension that was not only present in the 1980's punk scene in LA, but also all over the US. Songs like 'Viet Nam' are direct with this attitude: "Oh, here we are, in French Indochina, executive order, congressional decision."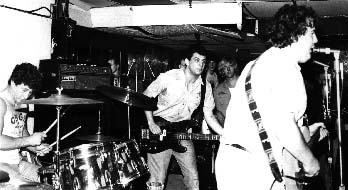 This is perhaps the most salient and memorable aspect of the Minutemen: the satire. Laced in their lyrics, titles, and even in the name of the band itself is a consistent, often playful (but sometimes not) critique of modern trends and American politics. Examples might include song titles such as: 'Political Song for Michael Jackson to Sing', '#1 Hit Song', 'Bob Dylan Wrote Propaganda Songs', 'If Reagan Played Disco', and many more. 
Shortly after the release of Double Nickels on The Dime, lead vocalist and guitarist D. Boon tragically passed away in a car accident. Hurley and Watt were understandably shaken up after the loss of their close friend, and were said to have almost given up making music.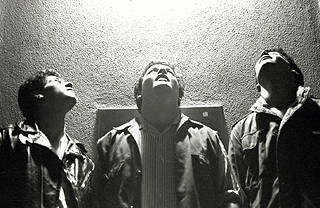 Watt and Hurley did end up continuing to make music and in 1986 they formed the band fIREHOSE, with 21-year-old Minutemen fan and guitarist Ed Crawford.
While the Minutemen's run wasn't particularly long, they were still one of the most prolific punk bands to ever come out of the 80's. And their influence is still crystal clear, with the post-punk act Parquet Courts acknowledging their love for Minutemen in an interview last year with NPR. 
The punk music of the eighties was incredible – bands like Black Flag, Minor Threat, and Bad Brains set a precedent for passion and intensity within the context of music. But someway, somehow, the Minutemen still stand alone for me as simply being the best. 
If you loved any part of this article or want to learn more about the Minutemen (and why they're so great), I highly recommend checking out the documentary We Jam Econo: The Story of the Minutemen. 
JB Mellin | anchor, dragging, behind | KXSU Music Reporter