Author: Bridget Benevides
My friend and I share a similar taste in music. It is one of the reasons we get along so well. A few months ago she sent me this song: Sunburn by DROELOE. The cover art is really beautiful, it is an image of train tracks, and in the middle of the image is a golden skull. I was bracing myself for some dubstep (because this particular friend is into that kind of thing), and what I got put a smile on my face in an instant. A bouncy, somewhat electronic beat with a sweet, poetic melody. In the song's description on youtube, you can read a little bit about what inspired it: "'Sunburn' is about how turbulent love and success can feel, every passionate positive experience or feeling can make way for its negative counterpart at some point. for us this track embodies the rollercoaster between those two." Intriguing, right? Well, good news. DROELOE is coming to our beautiful city of Seattle this week, on Thursday the 27th. 
By their incredibly unique and clean sound, I am surprised they are not more well known. But I am sure in no time everyone will be talking about the Dutch- duo DROELOE. Producer Vincent Rooijers and visual designer Hein Hamers began making their catchy bass music on Soundcloud, and before long they caught the attention of artist San Holo, and things only went up from there. Because of their strengths in producing and visual design, the duo emphasized music and visuals to create stories.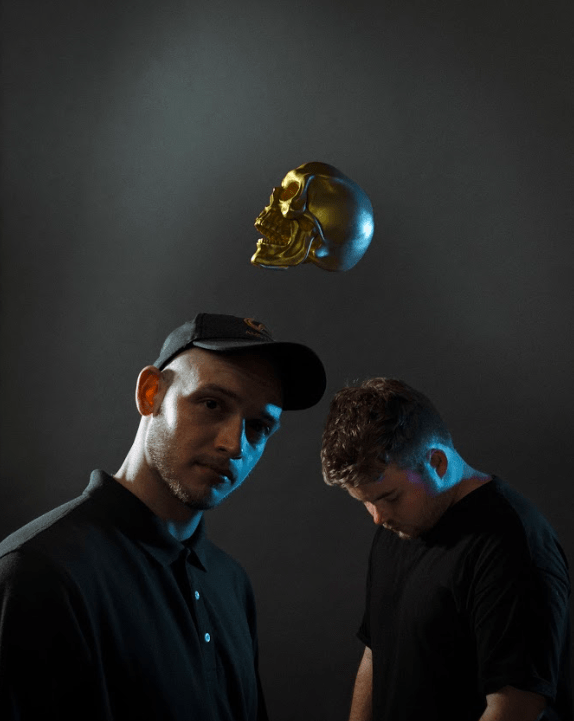 Droeloe is coming to The Showbox Market THIS THURSDAY, February 27th. They will be preceded by Taska Black and Quiet Bison, so you know from start to finish this show will have you on your toes. KXSU has been invited to interview DROELOE to highlight their art and share their music with our community! I am excited, I hope you are. You can find tickets HERE. 
You can connect with DROELOE on Facebook, Instagram or on their Official Website. 
Bridget Benevides | Going to keep my composure when I meet them | KXSU Music Reporter