Author: Bridget Benevides
Not to be dramatic but I could not have asked for a better first concert in 2020. I saw Nolie, Austin Millz and BAYNK at Neumos and I radiated happiness all night. Sophie (my concert buddy) studied abroad in Ireland last quarter so this was our first concert together in about 6 months and we were smiling from ear to ear.
We arrived at Neumos fashionably 20 minutes late (which in concert time is early) and settled in at the front of Neumos just as Nolie was taking the stage. Nolie is accompanying BAYNK and Austin Millz for the next month as a part of BAYNK's: A Study in Movement Tour. Seattle was their second show! Nolie is an up and coming R&B/ trip- hop artist, and I for one am glad he is on tour with BAYNK, so he has the opportunity to share his music with more people. He currently has electric blue hair and wore a dark blue blazer. His lighting was minimal, but it gave us more of an opportunity to watch him on stage, singing with a smile on his face. He was very excited to be there and thanked the audience for coming out and told us stories that inspired some of his songs. He currently only has two songs released on Spotify, but I will be hitting that follow button and watching him rise. Check him out on Instagram!
Besides discovering a cool new artist, my favorite part of the opening set was watching the guys at the merch table dance together like goofballs (goofballs is the only fitting adjective). I have never seen such enthusiasm when selling merch and honestly, their carefree fun made my night better. Later I went to talk to them and learned that one of them is part of BAYNK's management team. In fact, he is the one that hooked KXSU up with the tickets! It was super fun to make that connection and talk to him about how he got involved with the music industry.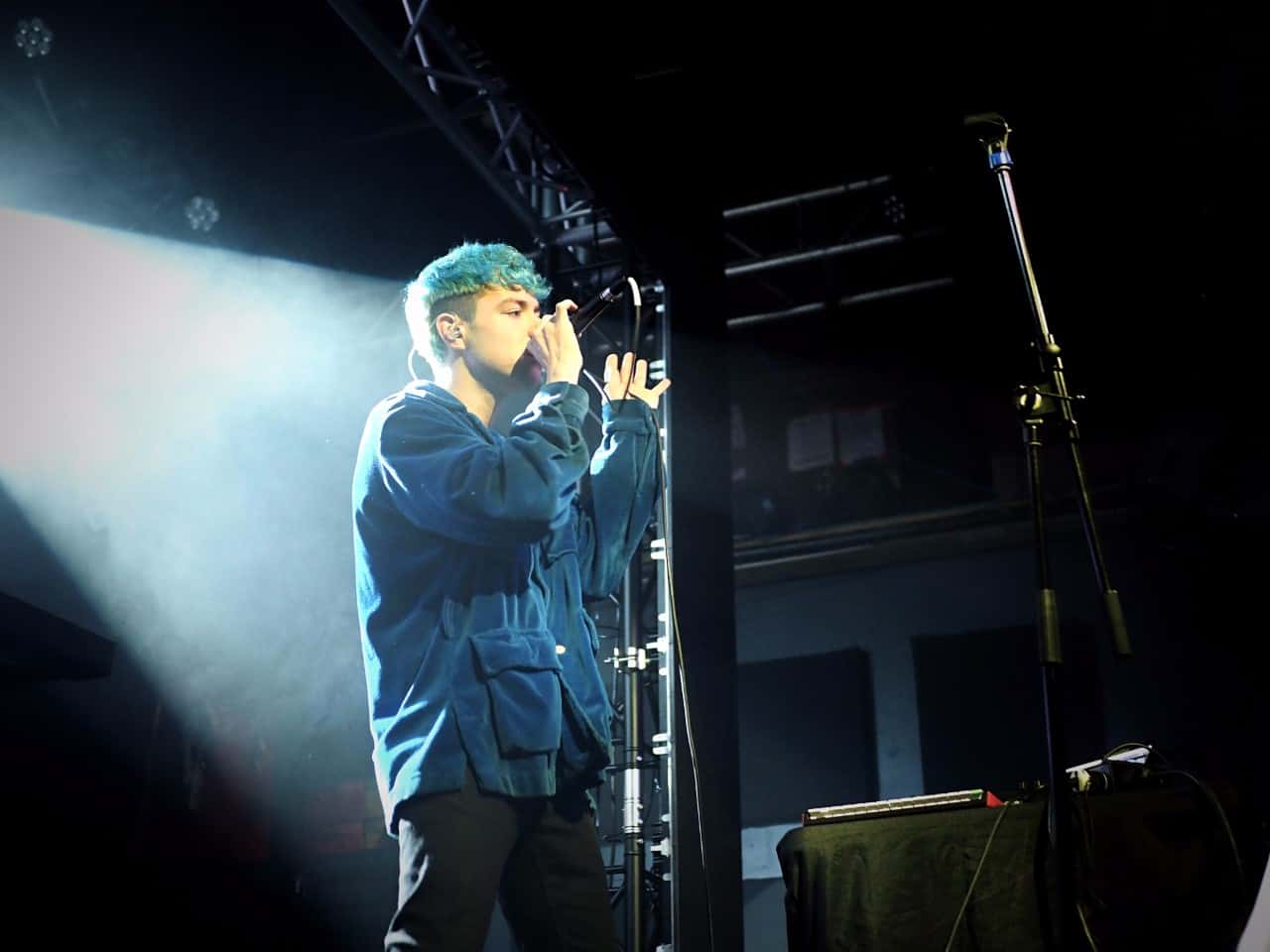 Austin Millz was second up, catching us off guard with him more EDM style remixes. The crowd was starting to get thicker and bodies were bouncing along with his textured dance music. On his Spotify it says, "Depth and boldness that can only be truly captured in the flesh." and I will second that. There is something about EDM music that cannot be recreated through an earbud or headphone and Millz brought to life everything we love about live music. His lights were bright and colorful, and he danced on stage like he was born to do it. The audience sang along loudly and because the venue wasn't full there was enough room to jump and dance. We locked eyes with strangers and laughed in unison and Sophie and I screamed back and forth how much we'd missed this. Millz tuckered us out with his high energy set and so we took a breather outside where the air was crisp and cold compared to the inside of the venue that was slowly being warmed by bodies.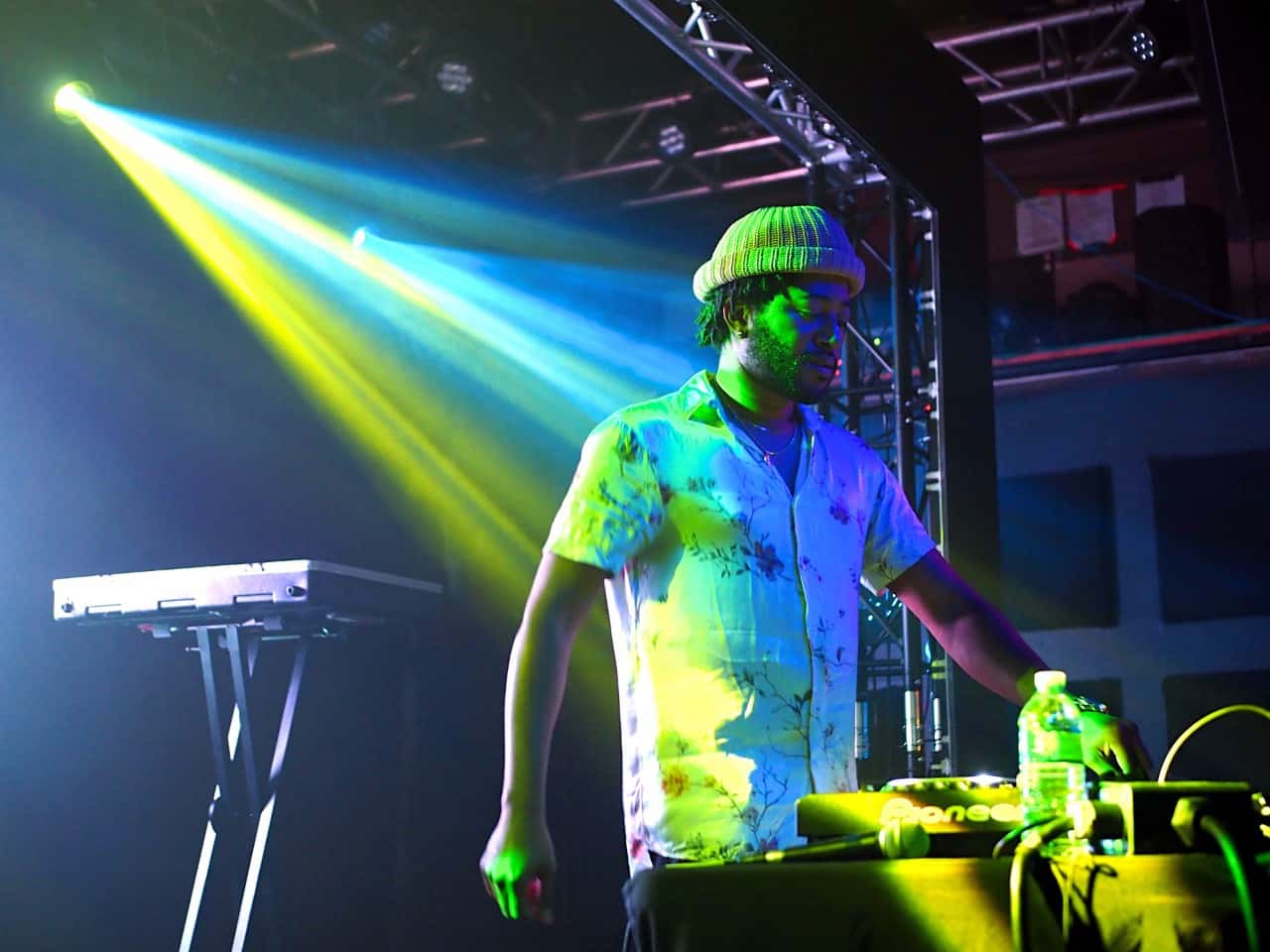 BAYNK came on wearing a baggy vanilla t shirt and baggy vanilla colored pants. Bodies were packed into the venue at this point and the excitement was high, so when he finally came to be in front of us, the venue grew loud with cheers. He played fan favorites like "Come Home" and "What You Need" and as he did so he bounced around on the stage and threw his hands up, inviting the crowd to dance with him. Many of the women in the crowd were swoon, especially the ones next to us who repeatedly exclaimed "He is soooo gorgeous."
His lighting was a bit blinding, with a lot of flashing white lights. It may have been that I was standing too close to the stage, but I do wish that he would have used warmer tones like reds, oranges and pinks (and when he did use these colors, it was beautiful). The strobe lights made it look like he was dancing in slow motion, and many audience members stared mesmerized. It was fun to be as close to the stage as we were, and it made me realize how much I liked Neumos and how I will be looking to attend shows there in the future.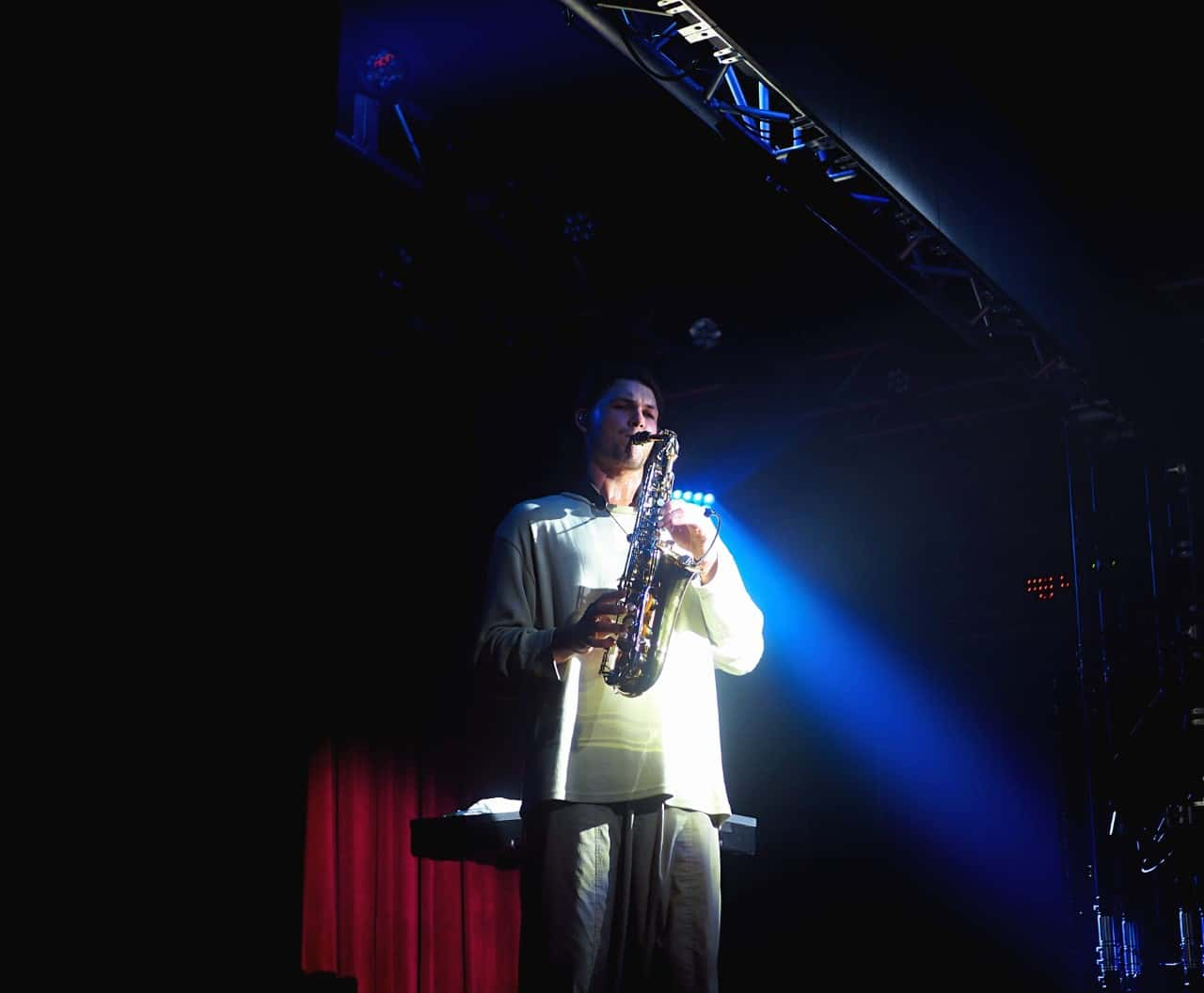 At one point, BAYNK pulled out his saxophone and stunned the crowd with a flawless solo that went along with his beats. I love the incorporation of brass instruments in pop or EDM music, and especially enjoyed seeing him play live. He was an excellent performer who radiated confidence and positivity. His music was upbeat and remixed just enough from its original form to keep us guessing what was coming next. Like I said about Austin Millz, electric music is better live, so I left the concert a bigger fan of BAYNK than when I arrived.
Bridget Benevides | Danced so hard my legs hurt | KXSU Music Reporter