Author: JB Mellin
Baseball. Volleyball. Basketball. Weiner Dog. Toxic masculinity has existed in western society for decades. It has seeped into our movies, tv shows, and our music. As much as punks like to pride themselves on living to fight against societal norms and oppression, much of the popular punk music created in the 70's and 80's was enjoyed almost exclusively by white angry dudes. 
Part of what makes Viagra Boys so appealing is that on the outside, they appear to reinforce the notion of toxic masculinity: they talk about getting plastered using questionable substances (research chemicals specifically), existing as some sort of survivalist-man's man, and of course, playing sports. 
In a not-so-recent interview with HappyMag, frontman/lead singer Sebastian Murphy spoke about Viagra Boys' relationship with masculinity: "When we started, we were definitely commenting on how men suck in general." In an interview with FADER, Guitarist Benjamin Valle and bassist Henrik Hockert add to this point and reference the name Viagra Boys itself: "It's a comment on the failed male role in today's society."
While Viagra Boys are a new name on the growing post-punk scene all over the world, the members of the band come from a multitude of different genre backgrounds, including indie rock, metal, and hardcore punk.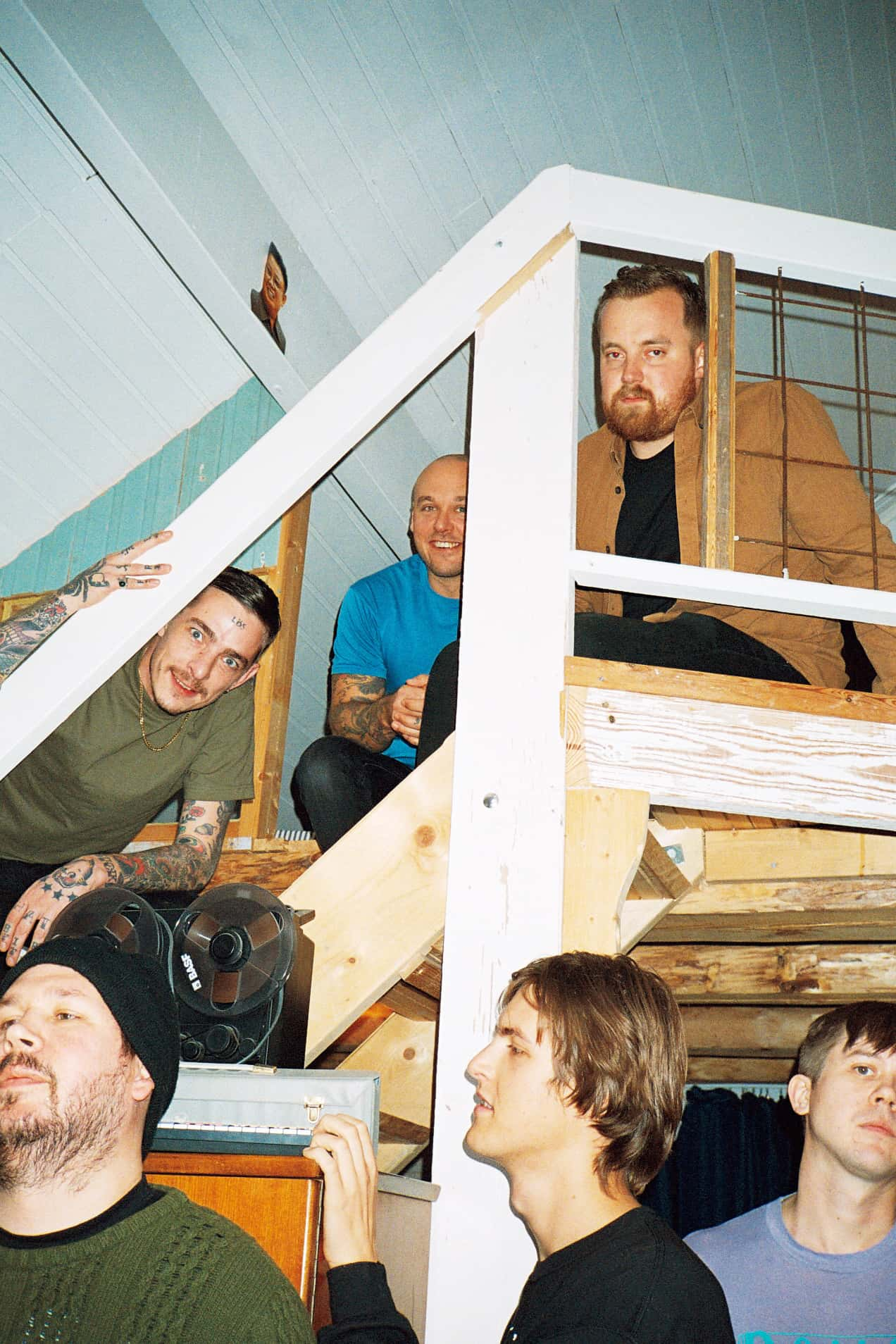 After forming in 2015 in Stockholm, Sweden, the Boys went on to release their first EP in 2016, The Consistency of Energy. Running at just over 20 minutes with four songs, The Consistency of Energy is home to one of my favorite Viagra Boys songs of all time, "Research Chemicals". 
The track is driven by a distorted, hammering bassline, a perfect environment where Murphy's gravelly and erratic voice describes the nightmarish experience of research chemicals to the audience: "You'll know it's working / When everything feels wrong". He continues to describe ears bleeding, turning green, and losing motor function in your hands as a result of the drug amongst other things.
In fact, many of Viagra Boys' songs can be characterized by that same distorted bassline. That may sound like a negative comment, but I mean it in the best way possible. It harkens back to groups that put the bass at the front – bands like Gang of Four, Fugazi, and Butthole Surfers. 
Viagra Boys remained relatively underground (as much as I hate myself for using that word) for the first two-ish years of their existence, releasing just one more EP in 2017 titled The Call of The Wild. It wasn't until 2018 when they released the three-song EP Sports when the Boys started attracting larger groups of people with the title track, "Sports". 
I'll be honest, I had never listened to Viagra Boys before I watched the music video for "Sports". I fell in love with the goofy lyrics, the satire on masculinity, the tattooed frontman. I loved everything about the song, and it was then that my love for them began to grow. Soon, I had listened to everything in their discography and was wondering when there would be more.
But in December of 2018. Viagra Boys released their debut LP Street Worms, and it was pretty much all I listened to for the entire month. They even did a live session of the entire album, titled "Shrimp Sessions".
Street Worms received praise from critics across a number of different publications, including Pitchfork, Noisey, NME, and one of the most popular Swedish news organizations, Dagens Nyheter. And I gotta say, it was easily one of my favorite records to be released that year. If you're still unsure about listening to Viagra Boys, I've created a little quiz below that will tell you if Viagra Boys is right for you.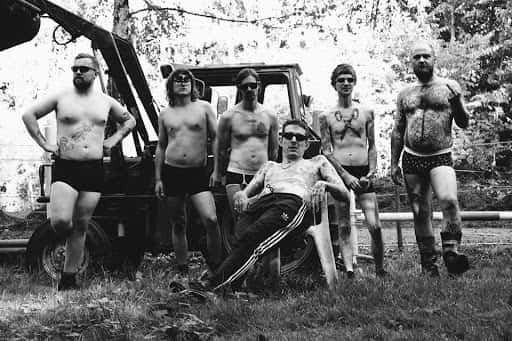 Do you like small dogs that remind you of large dogs? Do you like sports? Are you building a machine? Have you met the jungle man before? Do any of the men above remind you of your dad? If you answered yes or no to any of these questions, you may need to sit down and listen to Viagra Boys. 
JB Mellin | Chicken Water | KXSU Music Reporter