Author: Karsten Kohout
Anyone familiar with bass music knows the word riddim.  There are countless message boards and forum posts dedicated to defining the exact parameters of the genre and debating whether a given track is riddim or a different sub-genre of dubstep.  Discussion of the genre has gone on long enough to become more of a recurring joke rather than anything with any intended seriousness.  Regardless of what riddim is or is not, 17-year-old Pittsburgh producer Akeos (alongside their Sinister Six counterparts) are leading the next pack of riddim producers into the spotlight of bass music.
After they started producing in 2015, Akeos released their first track in 2018 titled "Offender".
From a genre perspective, the track falls under the blanket of trap but has so much character it may as well inhabit its own genre all together.  Additionally, the production quality on "Offender" is nothing less than immaculate.  It did not take long for high-profile artists to take notice.  In November of 2018 Subtronics tweeted, "gunna be on repeat for a few days" with a link to "Offender" attached.
gunna be on repeat for a few days https://t.co/hQUxsC5fIk

— STRING THEORY EP OUT NOW🧵👁 (@Subtronics) November 19, 2018
Fast-forward to present day, and Akeos has released two critically acclaimed EP's on two of bass music's most prestigious labels (Never Say Die: Black Label and Disciple Round Table) as well as a song with the previously mentioned Subtronics titled "Discotek".
While the track with Subtronics may complete a satisfying story of initial artist exposure and eventual musical validation, this is only the beginning of Akeos's impact on bass music.  With an easily distinguishable style, dedicated following, and a highly anticipated EP "Insomnia" dropping on NSD: Black Label April 24th, Akeos is undoubtedly one of the most exciting artists to watch in the bass music scene right now.
Recently, I was fortunate enough to ask Akeos some questions:
Karsten Kohout: Hi Akeos, thank you so much for answering a few questions!  First of all, April has been an absolutely huge month for you consisting of a collaboration with Subtronics on his new Scream Saver EP, a remix of PhaseOne's Insanity on the Transcendency Remixes album, an EP of your own, Serial Live, on Disciple Round Table, a massive remix of Jagerwomb by Cybertr0n, and now the Insomnia EP releasing on April 24th via NSD: Black Label.  How do you keep the quality of your work so consistent with so much output?
Akeos: Thank you! To be fair a lot of these tracks are relatively old in terms of when they were finished. This time I finished most of them during a creative spree while playing shows because I wanted to play out music to test on live speakers and see what sounded cool with being weird too y'know.
KK: Your growth ever since the Labyrinth EP dropped on NSD: Black Label back in June of 2019 has been exponential, can you describe a little of what your come up has been like?
Akeos: It's been a bit of a roller coaster because everything is so new but at the same time it's relieving that people are really enjoying my music.
KK: Could you explain what Sinister Six is?
Akeos; Originally it started as a not serious riddim crew to mess around in which it's not too different from now, but it's become more structured. They are like family to me. I can trust them the most, they are my favorite to work on music with, and I love them all.
KK: Even with your entrance into more of what could be described as the "mainstream" of bass music, your love for the underground still appears to be a big priority given reposts on Soundcloud and twitter conversations; who are some lesser-known artists you think people should have their ears out for right now?
Akeos: Phonon, Vanfleet, Vayre, Mad Dubz, Flood, DDD, I7, Moley, Sews, Exeuctioner, Amoons, Clock, Severe, Skore, Knoir, Atmos, Vanm, HOL!, JMOSS, Master Error, Formula, Facesplit, Spaow, & Nvctve!
KK: Your early Soundcloud posts boast a wide array of genres within bass music, what led you to focus more on the riddim/dubstep/tearout scene?
Akeos: Nothing specific really brought me to that style, I was just heavily into it at the time. Usually I just make what I'm inspired by in the moment and if people resonate with it then that's a bonus.
KK; Who are/were your biggest musical inspirations?
Akeos: Svdden Death, Infekt, Aweminus, Chee, Space Laces, Ivory, Mvrda, Noisia, Moody Good, Barely Alive, Dr. Ozi, Persist, and Must Die! For the most part this looks like it could be a list of a lot of different producer's inspirations but it's as genuine as it gets!
KK: Your sound is easily one of the most recognizable right now, how would you describe the "Akeos sound"?
Akeos: I don't really know how to describe it, but I'm glad people are recognizing it. The only thing I can think to say is that a fair bit of the "sound" is weird, in a good way I guess?
KK: Connor Whitmore (Nawtystep) described your most listened to track on Spotify "Duel (with Jub)" as a "riddim opus".  What do you think it is about that track that has people coming back time and time again?
Akeos: A lot of dubstep that is between the keys D# and E, either sustain notes or quarter notes for the main idea, and being in 150 BPM specifically could be described as a riddim opus. In the end I'd say it's probably the energy and production combo. If both are pulled off with a fair balance I feel like it gets the most out of DJs, producers, fans, and people that end up hearing it at live shows.
KK: The first question listed some of the heavy hitters you have already collaborated with, but what are some other names you would like to work with in the future?
Akeos: Definitely Primate, JoeB, Knoir, Versa, Invictious, Algo, Exeuctioner, Kill Feed, and Infekt.
KK: What can we expect from Akeos in the next year?
Akeos: Most likely more Drum and Bass, working on a jump up EP at the moment and also exploring in other genres. It might be like how it was a year ago or so where there was a bit of everything, but hopefully improved. It's a really great feeling seeing stuff you're happy with outside of your main stuff do well.
Akeos's music can be found on all streaming platforms and is most active with other artists on Twitter.  Make sure to listen to the Insomnia EP dropping on NSD: Black Label on April 24th and keep an eye out for any releases in the future!
STREAM AKEOS HERE: 
Soundcloud: https://soundcloud.com/akeos
Spotify: https://open.spotify.com/artist/01GwQuZRU4oG83fF2ZOyQs?si=VhjjmoT9TNyq56Tf6E_1dw
Bandcamp: https://akeos.bandcamp.com/
AKEOS' SOCIAL MEDIA: 
Instagram: https://www.instagram.com/akeos_/
Twitter: https://twitter.com/akeos_
Facebook: https://www.facebook.com/akeostunes/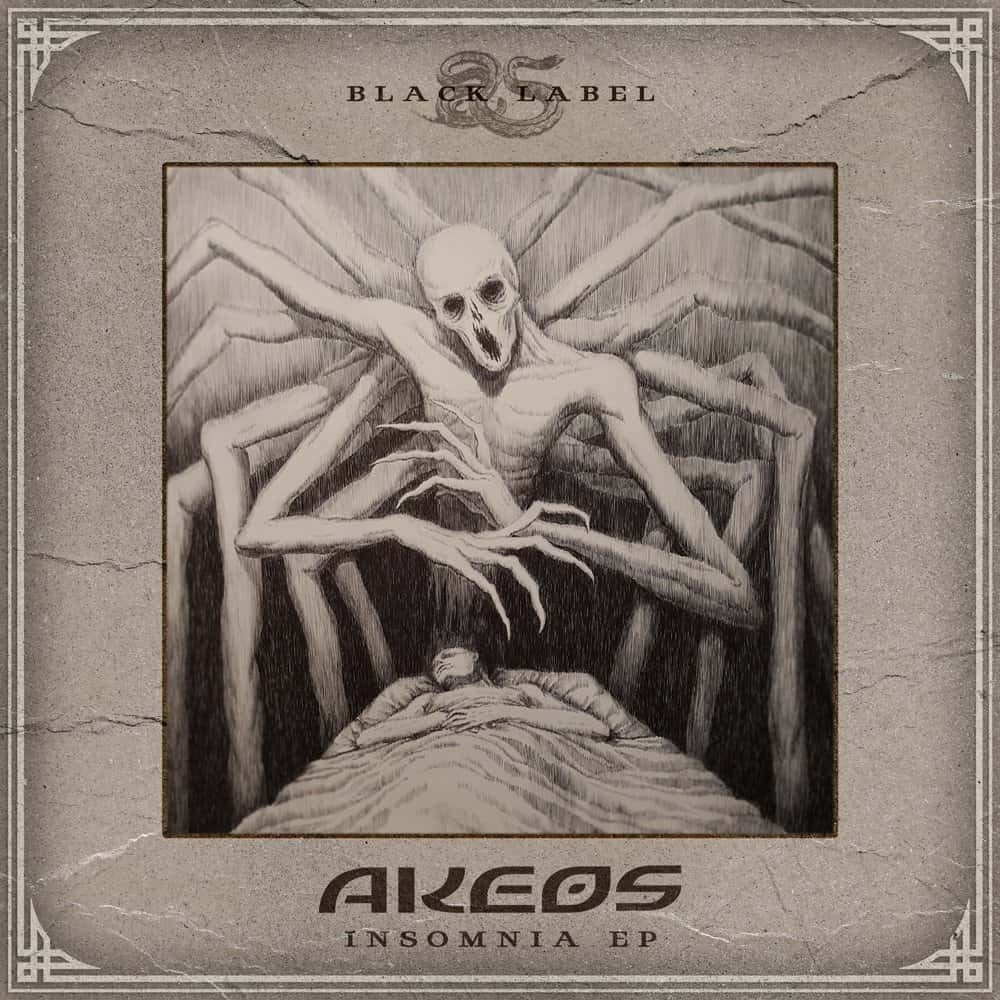 KARSTEN KOHOUT | Keeping you up to date on bass | KXSU Business Director