Author: Karsten Kohout
"Dubstep is the new heavy metal" is a phrase I've thrown around in my head more than a few times over the past few years.  Exemplified by the attitudes of those invested in the community, the aggressive energy at shows, and the unrelenting need for tracks to be as loud as possible (whether in LUFS or at the front of the stage), "dubstep is the new heavy metal" would seem to be accurate.  Yet, most of the world will think of the genre as it was popularized in the early 2010's with the sounds of "brostep" or "zapstep" à la Skrillex.
It should be obvious how this makes my idea less than accurate.
However, my grand and elaborate thesis about metal aesthetics in this ever-evolving genre could still come true via the work of artists such as SEWS (pronounced seus).
New Delhi native Simrat Pal (SEWS) is a modern ambassador for all things bass.  From his use of guttural sustain basses and non-sequential flows, to the occult imagery featured on his album covers, this is far cry from the genre of dubstep as it was defined by "Bangarang".
Despite being relatively new to the bass music scene under the name "SEWS", Simrat has been involved for longer than his artist profile might suggest.  In 2017, he started writing for EDM.com, the largest publication for electronic dance music in the world.  His writing was an early showcase of his passion for dance music, and although he now focuses on his artist profile full time, there is something appropriate about his last article being on Never Say Die: Black Label's "Black Ops IV" compilation.
All of his past articles can be found here: https://edm.com/author/simrat-pal
Fresh of his first self-released track "Bankai" and a discography including "Doomsday" from FuntCase's DPMO vol. 2 compilation, it would be difficult to deny SEWS' potential.  With a community who adores him at his back and an ever-evolving sonic signature, I have no doubt he is bound to become a full representative of bass music, rather than simply an ambassador.
Recently, SEWS and I did a quick interview:
Karsten Kohout:  Hi Simrat!  Thank you so much for taking some time to answer these questions!  How did you originally get into writing about EDM and working for edm.com?
SEWS:  I used to read articles on EDM.com pretty regularly & in 2017 they posted on their Facebook page that they were looking for writers.  That got me really excited and I ended up going for it.  I got a response from them in like week and a half that they'd like me on board.  I wrote for them for 2 years and had a really pleasant experience!
KK:  You're the first dubstep producer I know of from India.  Can you describe the popularity of bass music in India and shoutout some of the local producers you know?
SEWS:  Oh, the bass music scene is definitely on the rise here!  Maahir, Veer, MVGMVR, Robu, KRMA, Meugen & BAAJEWALA are some really dope producers I found out about last year!
KK: Can you describe what working with James (FuntCase) and the DPMO crew was like for your release "Doomsday"?
SEWS: This takes me back, I sent my tune Doomsday to James in 2018, but the tune needed some fixing and he was really patient with me through the whole process to get the tune right! I learned so much from him & I'm insanely grateful that he gave me such a massive opportunity. Words can't describe how much I respect him!
KK: You have an extensive catalog of articles on production tips and tricks, so I'm curious: if you were only allowed 5 plugins for the rest of your production career which ones would you choose?
SEWS: Oh damn, I guess I'll answer this according to what I use the most.  So that will be Serum, FabFilter Pro Q3, Disperser, Camel Crusher & Valhalla Room!
KK: What kind of big-money-moves are you making with that check from Soundcloud?
Soundcloud recently activated monetization on my account and they just sent $2.12, bruh, I'M RICH 🤯

— SEWS (ENJU OUT NOW) (@SEWSMUSIC) April 24, 2020
SEWS: Oh dude, I need a lot of time to think of what I'll do with so much money :O
KK: What was the inspiration behind the name SEWS?
SEWS:  It's all random but to explain it further; I wanted my artist name to start and end with S because my actual name starts with S! Also, I was in love with Dr. Suess characters back when I was in school & I love how W looks, so yeah, combined all of those and I got SEWS, lol!
KK: How was the creative process behind your first EP "Grim Scythe" (via Odio Records) different than the singles you had released prior?
SEWS: In terms of creative process I don't think there's any difference in how I made Grim Scythe EP or any singles prior to that. I always make tunes with one mindset and that's to have fun and learn something new, be it sound design, mixing, or anything else!  The amount of feedback I got during that time definitely helped me improve so much! I'm really glad that I was able to release my first EP on Odio Records!  Michael (the owner) is hands down one of the best people I've ever come across in this industry.  He's always there looking out for all his artists!
KK: If you had a chance to collaborate with anyone outside of the EDM realm, who would it be?
SEWS: This is a hard question because growing up I used to listen to a lot rock and hip-hop, but right now, I mostly listen to l'indecis.  So yeah, making something with him would be a dream come true!
KK: Was it difficult to balance school and production over the past year?
I'M SOOO HAPPY WITH THE DIPLOMA RESULTS I GOT TODAY!!!!! CHECK OUT MY LOWEST MARKS 😎 pic.twitter.com/mpdT2wm7HH

— SEWS (ENJU OUT NOW) (@SEWSMUSIC) February 19, 2020
SEWS: Oh yeah, it was. I was pursuing a diploma in International Business Operations on top of already having a degree in Business Administration. After releasing the Grim Scythe EP and my collab with Flakzz, I was really inactive on social media. But since completing that diploma was necessary, I can't really complain!  Though, I was making music every now and then just to keep myself sane!
KK: I have yet to watch an anime. What would you suggest as a good first one to watch and why?
SEWS: I think it depends on your taste; my first anime was Death Note. But, I would say if you're a first timer start with a commercial show that has a huge community around it, something like Demon Slayer, Fire Force or Dr. Stone can really attract you to the world of anime!
KK: Lastly, you're hot off of your self-release Bankai. What can we expect in the coming months from SEWS?
SEWS: I learned so much from that self-release.  I'm working on a few singles right now and have finally started working on some pending collabs from last year. I'm really excited to put out all this new stuff hopefully soon!!
KK: Looking forward to it!  Any closing remarks?
SEWS: In the end, all I wanna say is, I have a lot of confidence and I'm really happy with the new music I'm working on. Also, keep an eye out for music coming out on Odio Records, they're doing some mental stuff right now!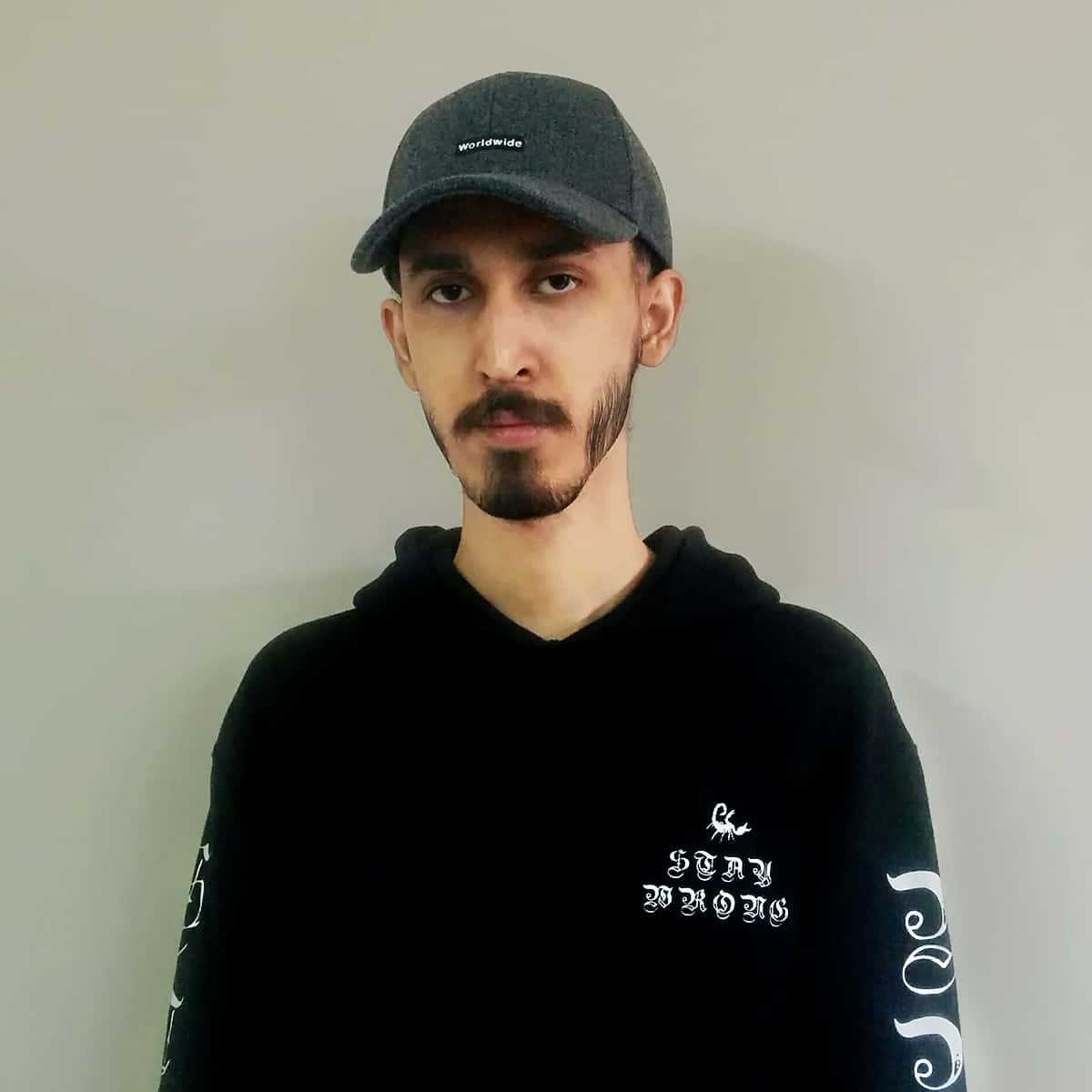 Stream SEWS Here:
SoundCloud: https://soundcloud.com/sewsmusic
Spotify: https://open.spotify.com/artist/1NYWMFwCEW52uGJXGzloNi?si=nSRoWkQqQ_-NVR51emz8xA
SEWS Social Media:
Twitter: https://twitter.com/SEWSMUSIC
Instagram: https://www.instagram.com/sewsmusic/
Facebook: https://www.facebook.com/sewstunes
KARSTEN KOHOUT | Keeping you up to date on bass | KXSU Business Director