Members of "The Moss," Courtesy of Barboza
Author: Giancarlo Agogliati
Going into Barboza in Capitol Hill last Friday, I was reminded how different indie shows are from my usual doom-metal/hard rock concerts. Instead of the usual sea of sleepy 65-year-old men, the crowd was a varied, energetic group of high school and college students, and just a few 30-somethings. The multi-colored recessed lighting changed hues throughout the night, always keeping things interesting . Maybe it's time to change things up at my own shows…
From the first moment the psych-funk synth-pop solo project "future.exboyfriend" took the stage, lead singer and bandleader Tyler Harris turned heads with his unique, high-pitched and sharp vocals. While at first some people looked confused by his unusual tone, to me it seemed like he was simulating processed, almost chipmunk-soul style vocal chops, something I've never seen from a live band. By his second song, the catchy "Should've Loved You More," his voice turned more coherent and pop-based, and he had the whole crowd on his side. Listening to the studio version, the live version had a much more organic feel, without much of any noticeable automated vocal tuning. More of these indie-funk bubblegum pop tunes followed, with the addition of some excellent synth playing by Harris, alluding to Tame Impala influences.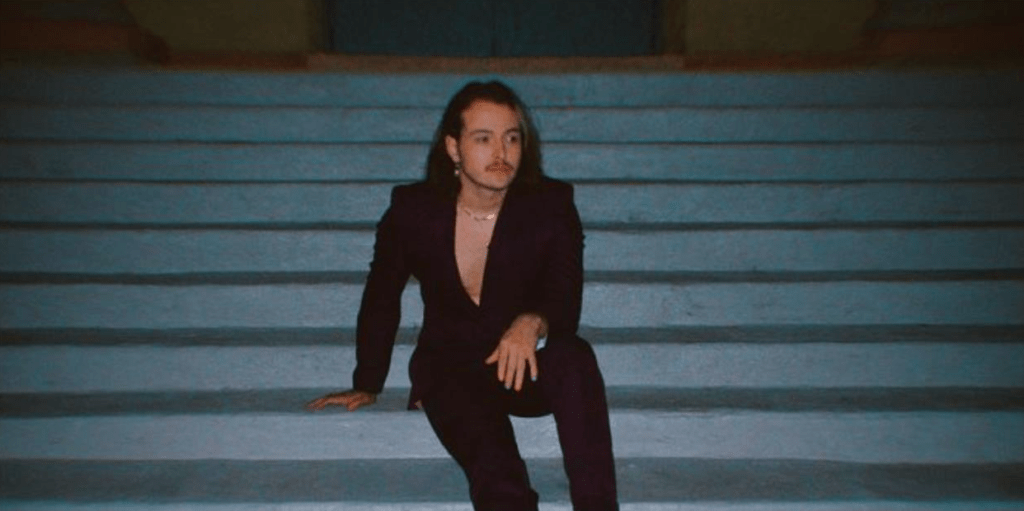 Now it was time for headline indie rock band The Moss, who were met with thunderous applause upon taking the stage. They launched into their first number with an immense amount of energy, with lead singer and frontman Tyke James losing his shirt less than 5 minutes into the concert. Perhaps the most energetic tune of their set, "Insomnia," had a strongly similar vibe to alternative legends The Pixies, with sharp sudden clean guitar stabs accompanied by lackadaisical beats in the verses and powerful driving drums in the choruses by drummer Will Fowler. This lopsided intensity of a sort of much lighter hitting John Bonham, guitarists who are allergic to distortion pedals, but a vocalist who is always turning the attitude up to 11 made for a particularly interesting and engaging show. When the distortion did come out in the last two songs, they brilliantly layered fuzzes between their three guitarists to create a wall of sound reminiscent of Post Animal.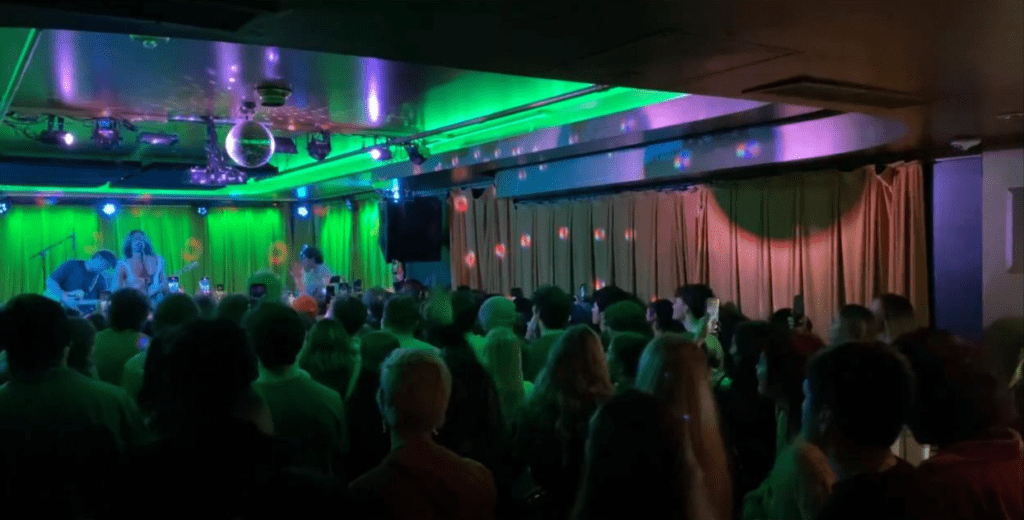 For fans of energetic and fun-filled indie rock, The Moss put on an excellent live show with a brilliant blend of intimate moments and rockstar flamboyance. I strongly recommend catching them live for fans of the genre!
LINKS:
The Moss:
Band Website: https://www.themossband.com/
Spotify: https://open.spotify.com/artist/4wPeDqxPKkBN50kr8XhEma
Apple Music: https://music.apple.com/us/artist/the-moss/643291207
future.exboyfriend:
Spotify: https://open.spotify.com/artist/1qSSYhvOuxNuHzPdLfDQl1
Apple Music: https://music.apple.com/us/artist/future-exboyfriend/1504446526
Giancarlo Agogliati | Gonna Carry off all that isn't Bound | KXSU Arts and Music Reporter