Author: Paige Wilson
Taylor Swift takes on the country with special guests Paramore, beabadoobee, MUNA, Phoebe Bridgers, girl in red, HAIM, GAYLE, Gracie Abrams, and OWENN for her sixth tour, "The Eras Tour." The Eras Tour showcases every "era" Taylor Swift has embodied, and the eras align with the nine studio albums she has released. The tour started on March 18th and will go until August 5th in the United States.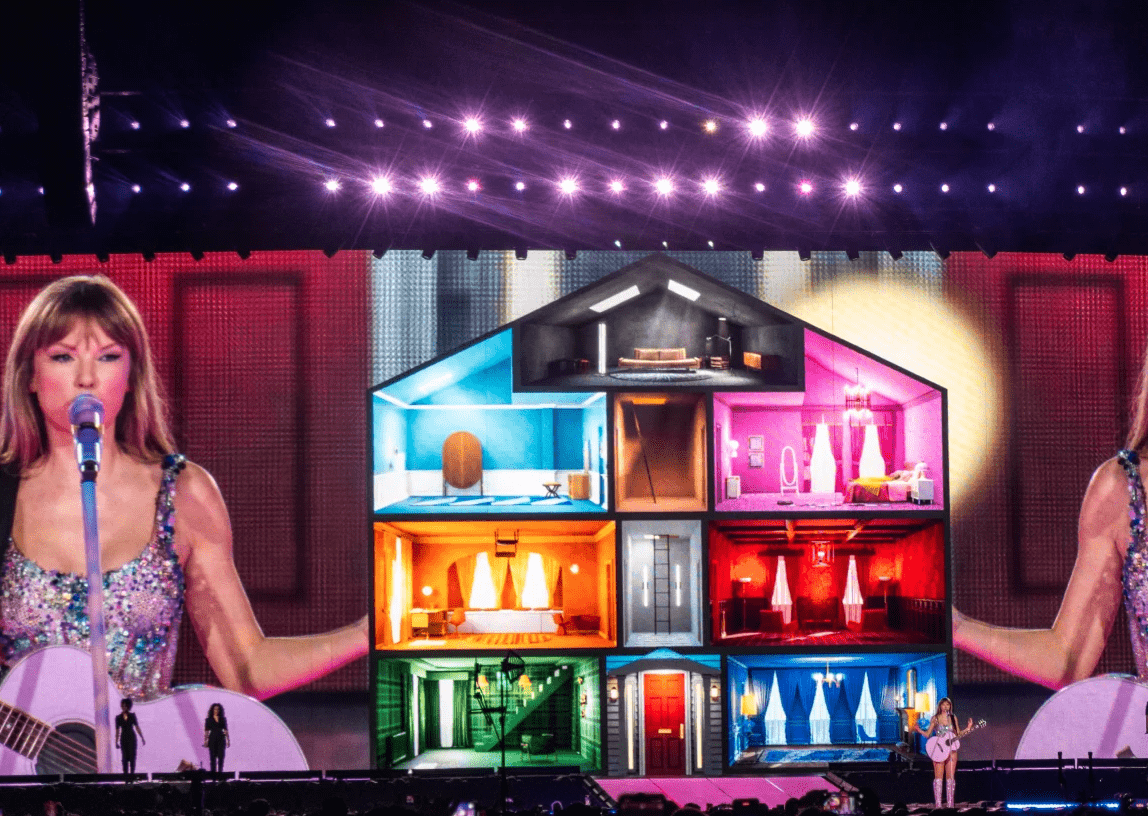 Getting tickets was incredibly competitive, and after the chaos that was presale and general admission, "A group of 26 fans of the singer-songwriter Taylor Swift filed a lawsuit on Friday accusing Ticketmaster's parent company of anticompetitive conduct and fraud," said by The New York Times. Ticketmaster and Live Nation completely disobeyed Swift's wishes for ticket sales, and "violated antitrust laws," according to CNN. Julie Barfass, a fan from Salt Lake City, told the judge "I tried in a total of 41 times that first day to get tickets. It kicks you out into the queue and you're back in and then I kept getting errors … I again spent a couple hours trying to do it the second day. When I finally got in and was going to buy tickets, they were like $1,400." The statistic from Vogue that 2.4 million people got tickets does not justify, according to Taylor Swift, the "several bear attacks to get them."
Only a small percentage of verified fans got a unique presale code, it took fans with presale codes hours to get off the waitlist, and an even smaller percentage of buyers actually acquired their desired ticket, at a cost much higher than they were expecting. The process was smooth for no one and took a completely different turn than what Ticketmaster and Swift's team expected. Ticketmaster thought they were equipped to handle a large influx of users, and simply put, they were not. JAM Productions CEO and president Jerry Mickelson refuted Joe Berchtold's, the president and CFO of Live Nation, claim that bots should be "blamed for the Taylor Swift fiasco." Additionally, "witnesses Mickelson, James Madison Institute, … Sal Nuzzo, and American Antitrust Institute vice president for legal advocacy Kathleen Bradish" stood against Ticketmaster, claiming they are "a monopoly." No one seems to be on Ticketmaster's side currently, except the attorneys and parent companies working for them.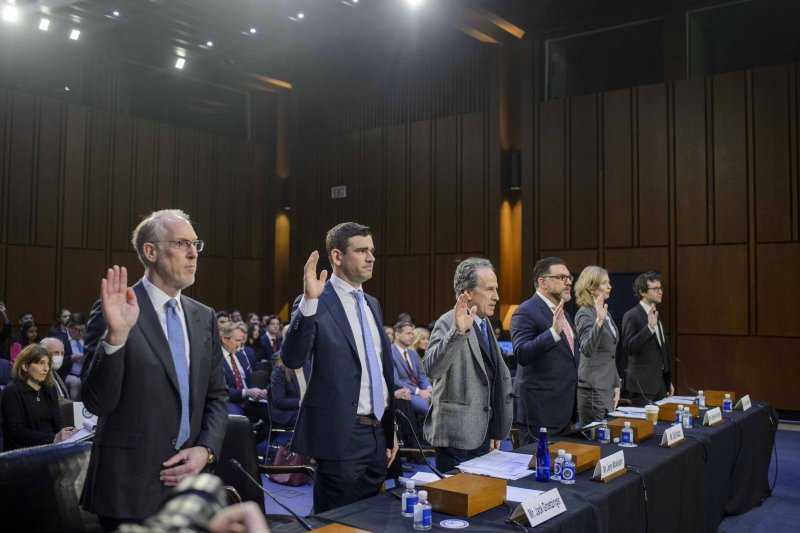 If you have opened TikTok since the first Eras Tour performance on March 18th in Glendale, Arizona, you will see that fans are shocked by the length and complexity of her performance. The Eras Tour set consists of a whopping 44 songs, with 2 of them being acoustic performances that change with each show, coming to make the entire performance a little over 3 hours. In a TikTok posted by @heyitsdannibanani, a user commented "Literally LOVING THIS SETLIST but WHERE IS SPEAK NOW!", yet there are other comments like "She played 44 songs and people are still complaining?" There is controversy about her singing only one song from the Speak Now era, but nevertheless, the endurance Swift has for such a long set is impressive and fans seem to be getting their money's worth. 
The 16 different outfits Taylor showcases are nothing less than extravagant. According to TeenVogue, she faults everything expensive, everything designer, and of course… everything custom. There are Versace bodysuits, Oscar de la Renta dresses and bodysuits, Roberto Cavalli two-piece sets, dresses, a lavish one-legged bodysuit, and much more. Donatella Versace curated an Instagram post with quality photos of Taylor in the jaw-dropping custom bodysuit and knee-high bedazzled boots. So far, it is a pattern for Swift to flaunt the same piece in different colors or patterns for each show, but I am sure something exciting is up her sleeve for future dazzling outfits. We all know Taylor is a mastermind and almost always alludes to future projects in her jewelry, outfits on stage and on red carpets, song choices, and so much more. Do you think her jaw-dropping outfits are going to lead to something much bigger?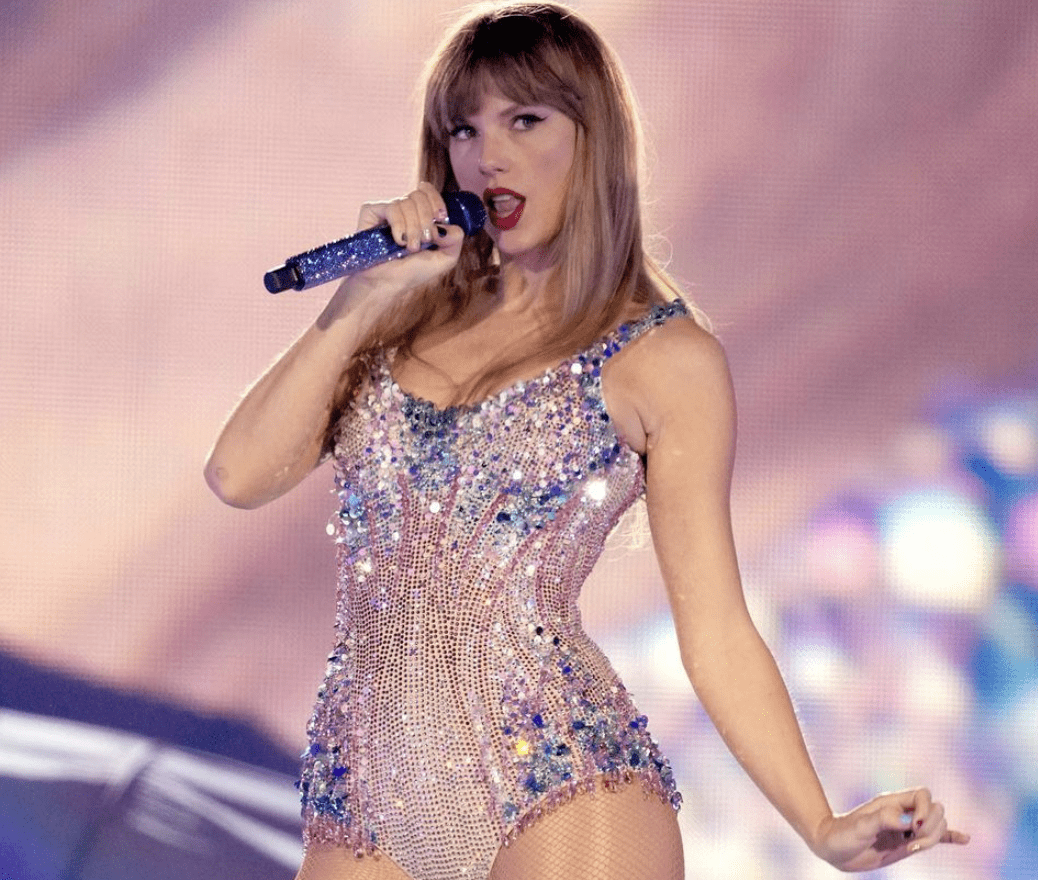 There are still a lot of questions fans are asking about upcoming shows. What do you think will happen in future performances? Let me know! You can email me at pwilson1@seattleu.edu.
PAIGE WILSON | KXSU DJ