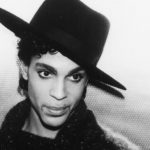 This is the second installment of Emma Weaver's column "I am, I am, I am" which centers on finding yourself through music as it finds its way through society.
Camera, lights, action! Upon first glance, one might come to the conclusion that this lavish, glittery spectacle was a staged performance, but in reality, it was the mere expression of discotheque life in the 1970s. This spectacle will forever be cherished, remembered, and talked about. This is Studio 54.
Never has there been a nightclub so engaging, bizarre, and wild as Studio 54, or at least not for a long, long time. I have never seen anything that has beat the arrant vitality, creativity, and glamor that was Studio 54. This was the place where Bianca Jagger rode a white horse across the dance floor and where the dance floor was transformed into a farm for Dolly Parton. This was the place where dreams were made reality and the unimaginable became bedtime stories and pillow talk. People from all over were lining up outside the door night after night to gain some semblance of belonging, mystique, and allure. The dance floor held all sorts of people; famous musicians, actors/actresses, and people like my mother and grandfather, that all unified through the seductive music and visual displays.
Robin Platzer/Twin Images/Getty
Although it only existed for a mere three years, these years were met with celebration and extravagant acknowledgements of anything and everything. It introduced the cutting-edge bond of nightlife and performance art as it brought together some of the most famous performers and people in the world underneath a unifying disco ball. Studio 54 was an exhilarating spectacle that transformed into a must-have-experience for all people, famous and ordinary. It was a hedonistic night lived over and over.
Richard Corkery/Getty
The nightclub and discotheque at 254 West 54th Street in New York City was originally an opera house in the 1920s and in the 1960s, the building was inhabited by CBS, the largest broadcasting company at the time. The 1970s, however, brought an immense change; after the lot was vacated by CBS, Steve Rubell and Ian Schrager founded and created Studio 54 and invested copious amounts of money into creating a scene well associated with sex, drugs, and disco.
The big attraction in Manhattan was the ultimate place of vice. The overall ambience and choreographed lights captured all hearts and souls, while the performers captured one's imagination, love, and desire. Night after night, people lined up to dance to the music and be surrounded by people. Imagine wearing your most glittery, low cut, or distinct outfit, and dancing amidst Lou Reed, David Bowie, or Debbie Harry (just a few of the frequent regulars) while being serenaded by Gloria Gaynor or Donna Summer. It was an alluring, yet incredibly controversial time where music was truly superior and assimilated itself with status and image. Disco music, the soundtrack to Studio 54 nights, was so much more than expected; it was a "four-on-the-floor" beat, electric bassline, euphoric synthesizers, fierce vocals, and an irresistible invitation to the booming dance floor. More importantly, disco music created a place for everyone: it was a place where people of every race, sexual orientation, and background could come together and dance; it was a place where love and music were integrated into one. When looking at images of Studio 54, you see eagerness, exhilaration, boldness, and anything but the mainstream.
Michael Norcia/Getty
Studio 54 integrated a newfound freedom into the lives of many. Everything was happening at Studio 54, and an energy buzzed through each melodic note into the heart and soul of everyone in attendance. The exceptional nature of this night club was that it not only captured the brilliance of the music of the times, but it additionally, and might I add lavishly, captured the spirit, verve, and overall pride of music lovers and Studio 54 visitors. While there is criticism in regard to Studio 54's elitism, there is no denying this club brought together many people underneath the glowing and contagious love and appreciation for disco music. Disco music held the power to influence so much more than one's taste for music: it influenced outfit choice, makeup, drink of choice, and the very way people socialized and thought.
WireImage
---
EMMA WEAVER | KXSU Music Reporter