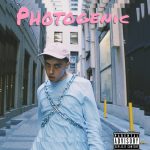 Author: Riley Urbano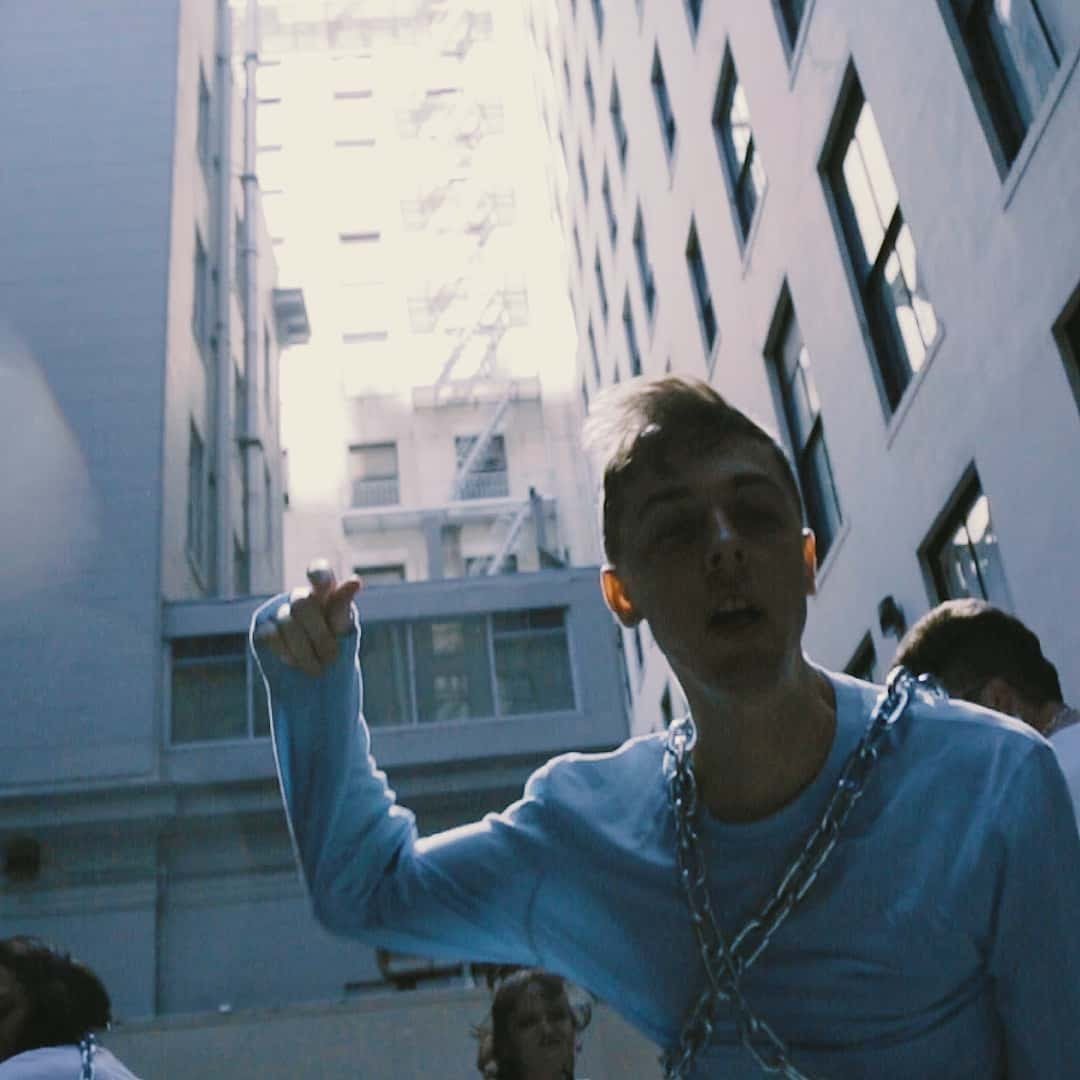 Fall of last year, I went to see Kero Kero Bonito live. There were a million things that impressed me about that show, but the most unexpected of all had to be my unwitting introduction to Butter Man, who was playing bass for Tanukichan (the night's opening act). Butter Man, real name Matthew Horton, was a wildly magnetic stage presence who stood out from everything else in the band's set; through some kind of social media connection I followed him on Instagram, only to learn he was a budding artist in his own right that seemed to take influence from a lot of other artists I respect and admire… Needless to say, I wanted to know more about his newly released record, Photogenic. Fortunately, he was down to answer some questions via email. 
Butter Man was happy to share some of the production techniques and key inspirations behind the record, his rundown on the Bay Area music scene, and the video for album cut "Cake Day," a fascinatingly fun concoction of super modern production choices, tongue-in-cheek songwriting and, uh, Spider Man:
https://www.youtube.com/watch?v=l0MvbZ-cYE0
Who is Butter Man? Where did the name come from?
Butter Man is the name I chose to record music under. I played in a variety of bands throughout high school, and started experimenting with electronic production around the time I graduated. I knew that going by my real name would sound stupid, so I chose Butter Man. The name just occurred to me while I was lying in bed one day, and it stuck with me ever since. Now all my friends call me Butter Man, I can't escape it ! It's funny because usually people get a nickname from someone else, but Butter Man is something I gave to myself without outside influence. It came from within.
How did you make Photogenic? Were there any other creative collaborators besides Marika Sturman (featured on Candle in the Snow and I'm Ready To Believe In Secrets)?
Photogenic was written and recorded at the house I lived at in San Francisco ( I moved to LA this month). I was going through a period of intense touring with my friend Hannah's band Tanukichan, who I played bass for. Because I didn't have a way to work on music while on the road, I recorded the album in spurts while at home. The room I lived in was an unventilated attic space, so I ended up moving my recording setup into the living room. I would wake up early in the morning and hash out as much material as I could before working at night. Usually one of my roommates or their friends was in the room chilling or watching TV. Having someone hanging in the room at all times made my writing sessions feel like performances, in a certain way. I think this is why Photogenic has a super bright feel to it.
I approached this album with the goal of writing great melodies and presenting them in a unique way. Sometimes I would start out by writing chord progressions and melodies on guitar, then would transfer these ideas to MIDI and produce them. Other times I would start with huge blocks of classical MIDI notation, and mangle it to my liking.  My original plan was to have each song feature a different guest vocalist. But the way the songs unfolded, I found that my voice fit better than I thought it would.
In terms of other collaborators, my friend Buck Wilson helped write the song "Cash Machine" and Chaz Bundick mixed the album. Also, my friend Ethan Holtzclaw gave me some production advice.
What was it like to grow up as a musician in the Bay Area?
Growing up in the Bay Area as a musician was awesome. I grew up in Oakland, and started going to DIY house shows in middle school. 5 or 6 years ago, Oakland definitely had a creative energy that felt unstoppable. Nobody cared about genre or fame. People just wanted to contribute to the scene and influence each other. It was the perfect microcosm to explore and feel comfortable in. I also hung out in San Francisco a lot and had really solid friend groups in both places. I was lucky to grow up surrounded by people with similar interests to me. My friends and I were always setting up crazy shows and having hella fun.
It sucks to see what has happened to the Bay Area, but there is still a lot of good in it. Especially in Oakland, I feel that people are still doing really innovative and inspiring things. The Bay Area has become so stigmatized, and it hurts to hear outsiders talking s–t on it. Especially when there are so many exceptional artists who aren't getting the recognition they deserve. But hey, the tech bros can't stay forever. I know that they'll someday lose interest in this place they never had a place in, and things will get better.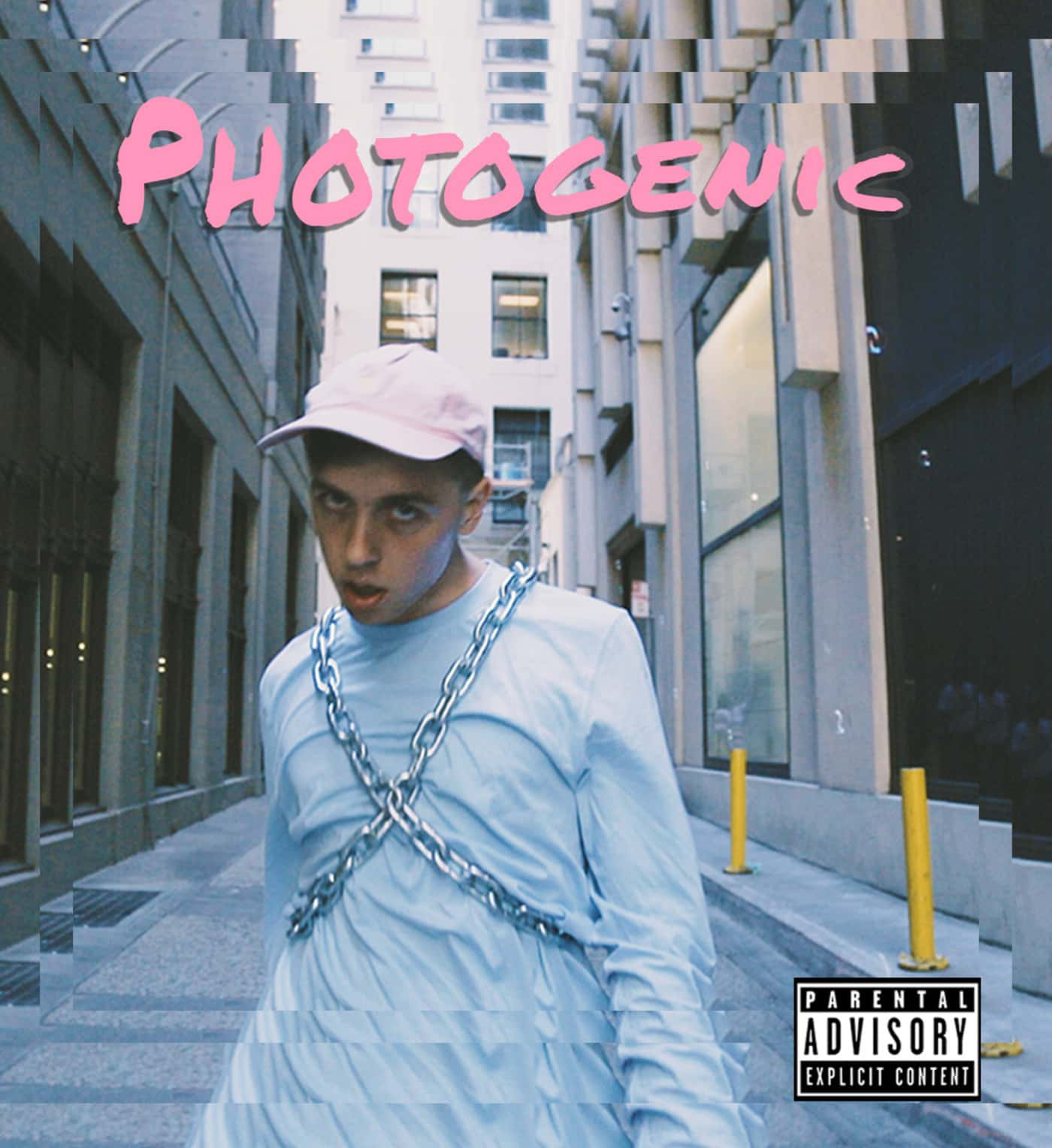 The record feels in line with a lot of contemporary electronic pop, but I've seen you rep avant garde electronic acts like Oneohtrix Point Never and Aphex Twin… not to mention there's gabber energy in I'm Ready to Believe in Secrets. What were your musical influences for Photogenic?
I was going through a huge J Balvin and Rosalia phase while recording Photogenic. Their music is revolutionary and experimental in a very subtle way. It is interesting sounding, without relying on trendy sound design. There is something very genuine and unpretentious about it. Oneohtrix Point Never is who inspired me to start making electronic music. The album "R Plus Seven" in particular has been super influential. The way Daniel Lopatin presents melodic ideas is crazy, I've never heard anything that sounds like it. I like the concept of gabber a lot, but end up listening to more happy hardcore. The bonkers compilations were definitely a huge influence on "I'm Ready to Believe in Secrets".  I was also super into the Drain Gang stuff while recording the album. Bladee for life.
Did touring with Tanukichan and Kero Kero Bonito have any impact on your songwriting for the new EP?
Touring with Kero Kero Bonito was huge for me. They made me believe in pop music at a time when I was listening to mostly experimental electronic stuff. Their positive energy is something that I find to be very important at this point in time. So yes, touring with Kero had a huge impact on my songwriting. I don't think I would have made Photogenic without being inspired by these guys ! Also their drip is on point.
 Playing in Tanukichan was great because I learned how to be a professional musician and met a lot of really inspiring people along the way. When Hannah asked me to play bass for her, I didn't really know what I was doing with my life and was kind of going through the motions. I was able to focus on music 100% for a year and play the biggest shows I had ever played in my life.  Hannah really inspired me to continue developing my craft at a time when I felt very discouraged.
What kind of equipment did you use to make Photogenic?
I used Abelton live and a variety of plugins. No sound was generated outside my computer other than guitar and vocals. I'm definitely an IN THE BOX producer. There is something really psychedelic about being able to make huge sounding music on such a small machine. The possibilities are limitless, which can be overwhelming at times. Using guitar was very important to me, because it made the record less beholden to the "electronic pop" genre.
Is there anything else you're working on besides this upcoming release?
I have a two song release that will be coming out shortly after the album. Also, I have a very exciting live announcement coming up.
What's your favorite song on the new record?
"I'm Ready to Believe In Secrets" is my favorite song on the record. Marika really killed it on this track. This was also the first song I wrote for the record, so it holds a lot of sentimental value.
Photogenic is streaming on all major streaming services.
All photos courtesy of Butter Man.
Riley Urbano | I'm Ready To Believe In Secrets | KXSU Music Reporter