Author: JB Mellin
DISCLAIMER – This is just my opinion. It is not in any way an official position of KXSU or any other persons involved with KXSU. 
Anthony Fantano. Noisey. Pitchfork. NPR. Music reviews and coverage. At the end of every year, we're flooded with hundreds of albums and EPs that came out which we've never heard of. A top 50 list of the best albums from two-thousand-something. We know the shtick all too well. We read a few, look for a familiar name and upon finding none, we jump to the top of the list to see the biggie : Who has the best album this year? We download the top 10 albums, maybe even the 35th or 36th best. We listen to two of them, then get distracted and go on listening to whatever was on before finding this giant list. 
Well. I have great news for you.
I recently compiled a list of my top 10 favorite albums and EPs from this year. Just for you. Hell, I'll even give my favorite songs from each so you don't have to drudge through every album. Because who has that kind of time?
#10: Tears of Joy by MIKE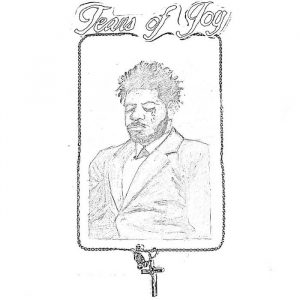 As someone who is a huge fan of Earl Sweatshirt, I find myself feeling that same kind of love for New York-based rapper MIKE. On Tears of Joy, MIKE (born Michael Bonema) wanders thoughtfully between grief, pain and catharsis, reflecting on his drug habit and the recent passing of his mother. The muddy, sample-heavy production mirrors the morose and despondent mood that MIKE creates through his incredible lyricism. Tears of Joy is a beautiful tragedy of an album, full of hurt but still hopeful. At 20 years old, MIKE is just getting started and I can't wait to see what's next.
Key Tracks: Goin' Truuu, Ain't No Love, Suffocate, It's Like Basketball
#9: Jinx by Crumb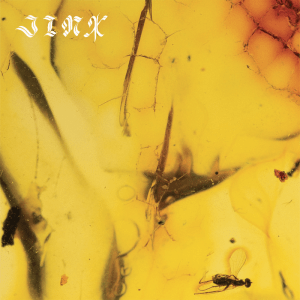 Crumb is a four-piece NYC-based group started in college by Brian Aranow, Jonathan Gilad, Lila Ramani, and Jesse Brotter. On their debut album Jinx, Crumb manages to mix aspects of pop, jazz, and psychedelia while still sounding incredibly unique. The haunting vocals provided by Ramani amongst the reverb-heavy guitars and synths creates for a dark, dreamy atmosphere that is present throughout the entirety of the album. Running at just over 27 minutes, Jinx is an easy, enjoyable listen even for the busiest of us. I'll still give you the key tracks, but you should really just listen to Jinx all the way through. 
Key Tracks: Cracking, Ghostride, Nina, The Letter, Faces
#8: Why Hasn't Everything Already Disappeared by Deerhunter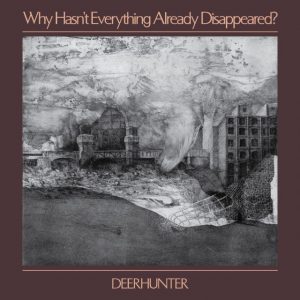 On Deerhunter's latest album, the band turns away from the indie-garage rock that once defined their sound and opts for poppier chords and progressions. Despite this departure, frontman Bradford Cox's songwriting and delivery remain as forlorn and bleak as ever. Addressing our morbid news cycles, death, life, and the future, Disappeared is an album that provokes self-reflection with every listen.
Key Tracks: Death in Midsummer, What Happens to People?, Futurism
#7: A Quiet Farewell, 2016-2018 by Slauson Malone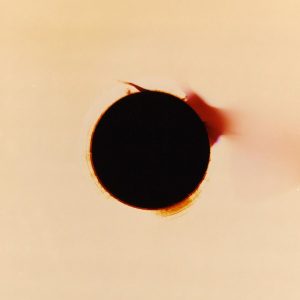 Featuring an incredible mix of sample-heavy, abrasive and jazzy beats, A Quiet Farwell takes the standard definition of a beat tape and warps it beyond recognition. Malone enlists the help of a number of different rappers, from Maxo to Caleb Giles to fellow MIKE and Earl Sweatshirt collaborator Medhane. On the track "Smile 1", Giles raps over a sparkling piano while an upright bass line wobbles in the background. On A Quiet Farwell, Malone takes his own beats and recreates them multiple times, completely altering the tone and theme with each undertaking. A Quiet Farwell seems to only push further and further into unknown territory outside the boundaries of hip-hop music, and I'm completely here for it.
Key Tracks: I Can Make You Feel Freedom Into Katri, Smile 2, Smile 1, The Message 2, Two Thousand Eighteen Into Bye
#6: Dogrel by FONTAINES DC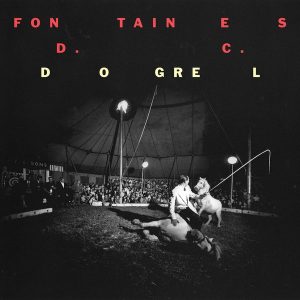 Having released singles leading up to Dogrel for the past two or so years, I'm sure Irish post-punk outfit FONTAINES D.C. was just as eager to get on the road as their fans were to see them. While Dogrel is most definitely a post-punk album, there are a few serene moments. On tracks like "Roy's Tune" and "Dublin City Sky" lead singer Grian Chatten and company turn down the distortion and reflect sweetly on heartbreak, life in Ireland, and the nostalgia of revisiting a place you once knew so well. Dogrel is one of those rewarding records where once the music clicks inside your head, it's all you want to listen to.
Key Tracks: Big, Sha Sha Sha, Hurricane Laughter, Roy's Tune, Boys in the Better Land
#5: No. 1 by Pottery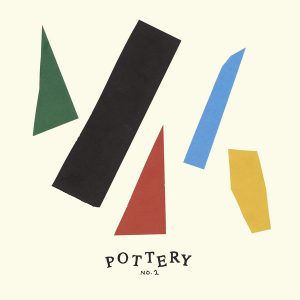 After recently being signed to Partisan Records, Montreal-based Pottery released No. 1 in May of this year. Existing somewhere between pop, garage, punk and psych, No. 1 is one of those records that just makes you want to get up and dance. The track "Hank Williams" is an ode to the country legend, while also a playful definition of how the song sounds: 'Hank Williams does speed for the first time!' being the chorus. Eccentric and catchy, No. 1 has created a special space for itself on the corners of all the genres I mentioned earlier, drawing influences from each but never fully stepping into any one in particular. 
Key Tracks: Smooth Operator, Spell, Hank Williams, Lady Solinas, Worked Up, The Craft
#4: Braindrops by Tropical F***storm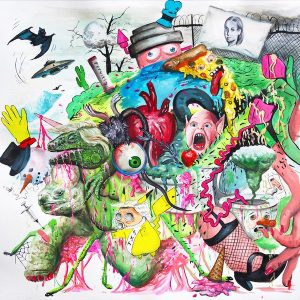 The first time I ever encountered Tropical F*** Storm was through a YouTube video that I found after wandering down one of those weird rabbit holes that I like to think we all find ourselves in at some point. It was a music video for their song "Braindrops", posted by Melbourne-based Flightless Records. My attention was piqued and for 6 minutes, I watched a mulleted, mustached Australian man talk at me about gentrification and hangovers. 
The lyrical content on Braindrops moves meaningfully from emotional ballads to social and political satires while always fresh and original. Incorporating elements of post-punk, noise and psychedelia, Braindrops sounds like rock music made by an electronic producer. On the track "Paradise", the instrumentation starts out calm and serene with gently moving guitars and muted drums, with lyrics alluding to a problematic relationship. The track builds and builds until the final minute, where it crescendos beautifully with distorted, wailing guitars and vocals yelping, "Everything dies and that's the way it's always been!". 
As a whole, Braindrops takes some of the very best parts of the aforementioned genres and combines them in an incredibly cathartic manor. 
Key Tracks: Paradise, The Planet Of Straw Men, Who's My Eugene?, Maria 62, Braindrops
#3: Infest the Rat's Nest by King Gizzard and the Lizard Wizard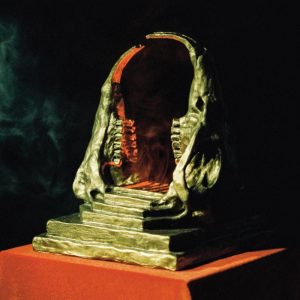 Following the release of Fishing For Fishies earlier this year, Infest The Rat's Nest builds off of a similar theme of environmentalism. Instead of promoting environmental consciousness and healthier lifestyles, Infest paints a bleak, dystopian picture of future on Earth. Detailing human extinction, revolution, and exodus, Infest The Rat's Nest is just as socially conscious as it is environmental. Tracks like "Mars For The Rich" describe a future where the rich emigrate to Mars while the poor suffer as the Earth slowly falls apart due to pollution and human greed. As my first foray into the world of metal, I was a bit apprehensive at first. But Infest The Rat's Nest took all of those apprehensions and lit them on fire. 
Key Tracks: Planet B, Mars For The Rich, Venusian 2, Self-Immolate, Hell
#2: Schlagenheim by black midi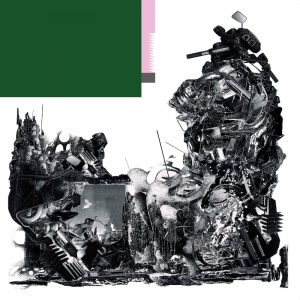 Meaning something along the lines of "hits home", Schlagenheim is South London-based black midi's debut album. Though Schlagenheim only recently came out in late June, black midi has maintained a consistent buzz around their music since they performed in November of last year at Iceland Airwaves. Trying to pin down black midi's sound is like trying to kill a bug with your hand: you miss, you miss, and when you finally do hit it, it just feels wrong. One of the only words I can use to properly describe Schlagenheim would be bizarre. Putting the stellar instrumental performances aside, the vocal/lyrical content present on Schlagenheim ranges from vivid hallucinations to activism to completely unintelligible screaming. Each song has a different way of getting under your skin, making you want to listen once more. 
Key Tracks: 953, Speedway, Near DT, MI, bmbmbm, Ducter
#1: Purple Mountains by Purple Mountains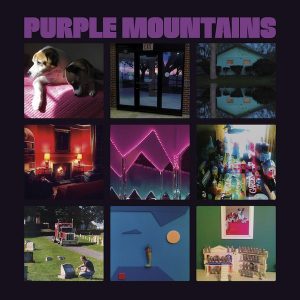 As Silver Jews frontman David Berman's first album release in over a decade, Purple Mountains is a record that is dryly depressive in the best way possible. On Purple Mountains, Berman reflects on his divorce, the passing of his mother, and loneliness. Because the songs are structured relatively simply, they allow you to register the depth and emotional potency of the lyrics. On the track "That's Just The Way That I Feel", Berman gives us a little update on his love life, faith, and general well-being in that classic way that turns suffering into a kind of joke. 
Sadly, over the summer David Berman passed away just a month before he was set to tour Purple Mountains. It would be impossible to sum up all of my thoughts and feelings on Berman's death given the nature of this article, but I will say this: Berman's music always felt deeply personal and will hold a special place in my heart forever. Purple Mountains is an incredible album and if you haven't listened to it yet, you ought to. 
Key Tracks: That's Just The Way That I Feel, All My Happiness Is Gone, Darkness and Cold… The entire album
2019 was a great year for music. What's most exciting to me about this list is the potential that a lot of these artists have to create something even better future. I'll see you all in 2020. 
Oh, and here's an honorable mentions list: 
Amyl and The Sniffers – Amyl and The Sniffers
leaving meaning. – Swans
Sonic Citadel – Lightning Bolt
Forever Turned Around – Whitney
Flamagra – Flying Lotus
JB Mellin | No talkies for me | KXSU Music Reporter