Author: Yasmin Ettobi
All Photos Courtesy of the Gorillaz
How can a band made up of four animated characters become an international sensation? Ask Gorillaz, whose rise to fame within the last couple decades is unlike anything seen in the music industry before. Conceived in the late 90s by former Blur member Damon Albarn and artist Jamie Hewlett, what started as a project between two roommates critiquing MTV has since transformed into a collaborative mega-group, with a versatile discography and fans everywhere around the globe.
After a seven year hiatus, Gorillaz made their long awaited return with the release of Humanz in 2017, and has been hard at work ever since, releasing another record in 2018 and embarking on a world tour. In a documentary released in theaters for one night only at SIFF, Reject False Icons, viewers had the opportunity to experience a behind the scenes look at the collaboration and innovation that went into the creation of the two albums, as well as a glimpse of Gorillaz' life on the road.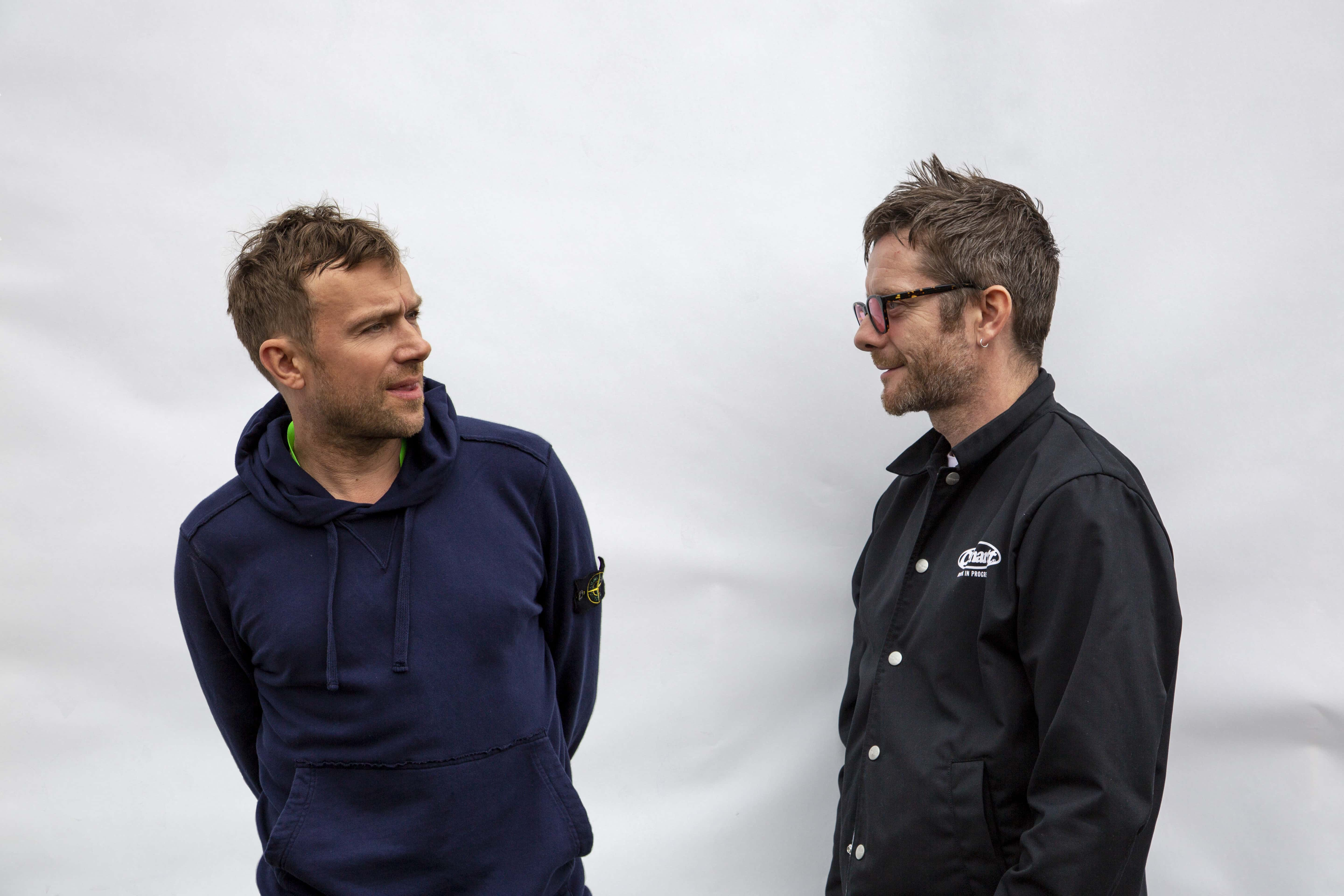 Reject False Icons was made primarily and obviously for hardcore Gorillaz fans. This documentary wasn't scripted, didn't contain any interviews, and didn't really deliver any information about Albarn and his team's creative process. Instead, Reject False Icons put audience members in the shoes of an invisible onlooker in the studio with all the musicians and crew members involved in making the albums and tour come to life.
Between segments of brainstorming and band jam sessions, celebrity cameos were heavily integrated into studio footage. Though Albarn is known first for his work in the Britpop scene, hip-hop and R&B are absolutely essential elements to the music of Gorillaz. Because of this, moments showing Albarn working with staple artists in these genres shone through as some of the most important scenes. From soul legend Mavis Staples singing "Let Me Out" with Albarn gently strumming alongside on his guitar, to a snippet of dynamic California rapper Vince Staples flawlessly performing a verse in "Ascension," the documentary made it clear that Gorillaz wouldn't be Gorillaz without each and every one of these collaborators.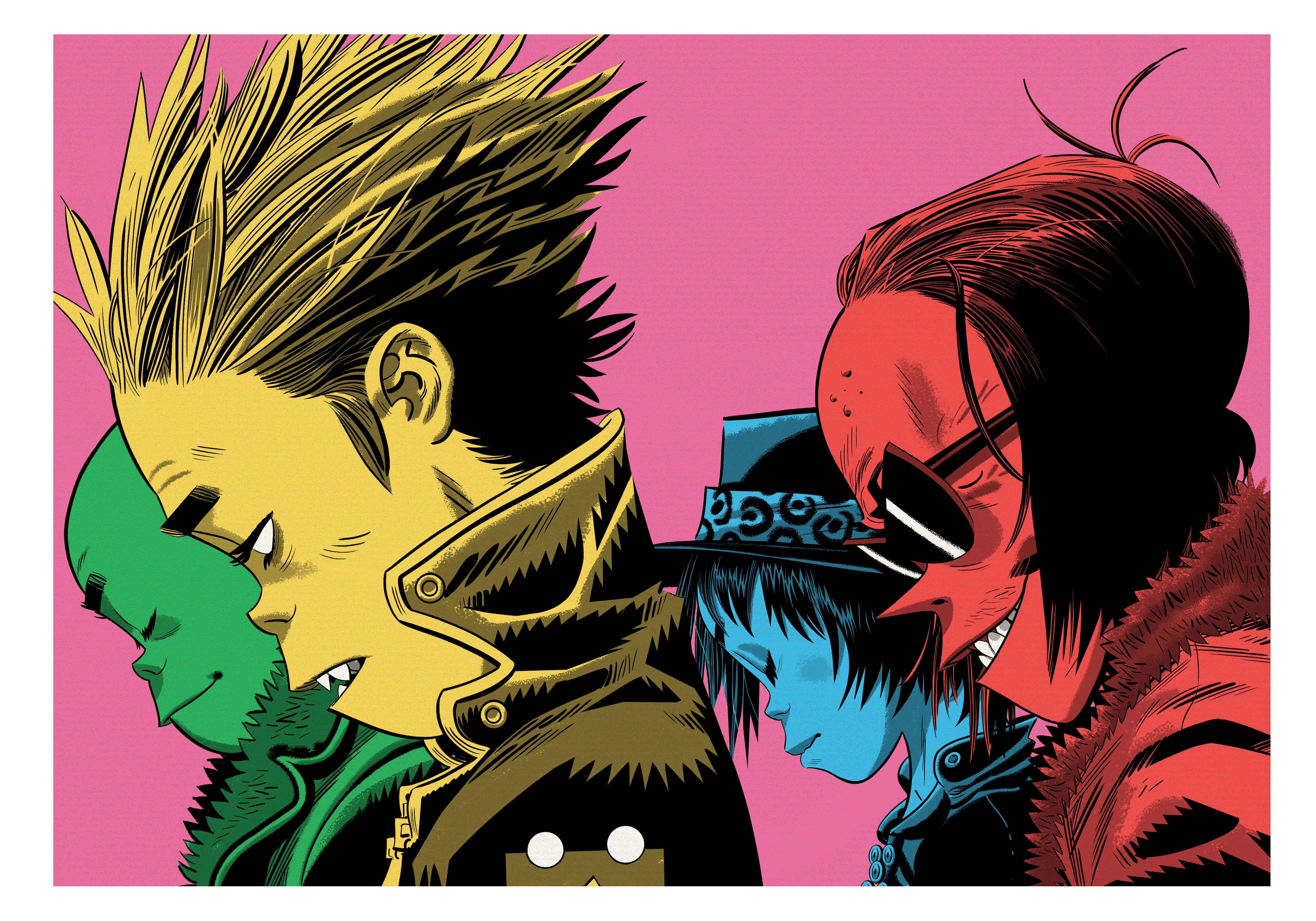 Perhaps the best part about seeing Reject False Icons on the big screen was watching the band's animation come to life in between scenes. Since Gorillaz' debut record in 2001, the four "members" of the group have gone through a number of animation changes as technology furthers throughout the years which can be seen from comparing the album covers of Demon Days (2005) to Humanz (2017). Despite these changes, Hewlett's work never fails to look absolutely incredible. It's easy to become completely immersed in the world of Gorillaz while watching the kooky, creepy grins of each member as they dance to their own music and talk to you in ominous, gravelly voices.
Even if one were to watch this documentary without being a diehard Gorillaz fan, the message of Reject False Icons is clear; that music has the power to bridge most gaps in life, even as major as the gap between reality and fiction.
Yasmin Ettobi | alexa, play "up on melancholy hill" | KXSU Head Music Reporter