Photo Courtesy of: Habibi Funk Records
Author: Sofi Gonstead
On this edition of An Album You Should Know, we're getting real funky. The 2017 record known as Habibi Funk 007, as released by Berlin-based Habibi Funk Records, is a collection of songs from the Arab world. The label was co-founded by Jannis Stürtz, who sought to re-release a style of music that has never historically existed as a genre. It includes the work of 15 different artists, several of which have made their musical debut through the label.
The record is a solid hour of captivating and danceable disco, groove, and funk–but it's so much more than that. Although it does consist primarily of funk, Stürtz did not exclude influences of Western popular music like soul, pop, jazz and rock. "The songs we chose were created in places quite far from one another and under very different circumstances. Some were written and recorded during war times, others in exile," said Habibi Funk Records on their bandcamp page. "Despite the differences, we think there is a musical connection between them."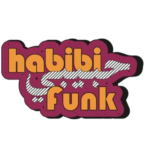 Many stereotypical conceptions of the Arabic-speaking world exist today that are perpetuated particularly by Western media. "We hope that the music we release helps as a tiny, tiny piece of a larger puzzle to establish a diverse, more nuanced yet adequate idea of how musically vibrant this very diverse region once has been and also still is," according to the label's bandcamp. However, the label does not want anyone to misunderstand the genre as a historical one of the 70s and 80s. Although that may partially be true, Habibi Funk Records, and Habibi Funk 007, are at their core a "very personal curation" of songs that Stürtz enjoyed and ultimately re-released to the world.
As you may have guessed, I'm now going to recommend giving this full album a listen. However, 16 tracks and 59 minutes might be slightly overwhelming, so I'll settle! I'll just give you my top 3 personal favorite songs off the album to get started.
The Banger
–
"Ayonha" by Hamid Al Shaeri
This song, undoubtedly the most popular on the album, is impossible not to get down to–or at least bop your head. If you don't understand Arabic (like myself), enjoy this English translation of the lyrics. Audaciously repetitive and ridiculously catchy, this song was an immediate and unsurprising hit on Habibi Funk 007.
The Bluesy One
– "Argos Farfish" by Sharhabil Ahmed
Something about this track just feels familiar. The bluesy chord progression, twangy guitar and prominent saxophone-like melody make it feel both Western-influenced yet uniquely its own. I just listened to this song while doing the dishes and it ended up taking a really long time to do the dishes. I was dancing too much. I hereby do not recommend listening to this song while doing the dishes. Do so at your own risk.
Disco Time!!!
– "Sah" by Al Massrieen
The group Al Massrieen were really famous in Egypt back in the 1970s, and it's not hard to imagine why. This is one very groovy love song. Even though this one made it onto my playlist after only hearing it once, I somehow liked it even more once I read the English translation of the lyrics.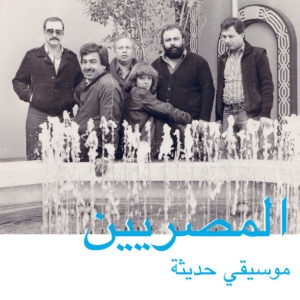 It should again be noted that I highly recommend sitting down (or standing up, you do you) and listening to the entire album from start to finish, but hey…I know you're busy! Just do me a solid and at least listen to those 3 songs–I have a feeling you won't regret it.
Sofi Gonstead|I have still not finished the dishes|KXSU Music Reporter