Author: Ella Rustin
Harley Edward Streten, known by his stage name "Flume", is an electronic DJ and producer from Sydney, Australia. Collaborating with dozens of artists across the musical spectrum, Streten has created a unique balance between his own style and the artists he features. Flume's collaborations are danceable, explosive, and each one is completely different from the next.
His self-titled album, released in 2012, was one of his first works, and was widely recognized by listeners across the world, earning double-platinum credits in Australia and chart recognition. Tracks like "On Top", "Insane", and "Holdin On" are regarded as classics by the fanbase. When the album gained traction, people immediately noticed Flume's unique approach to his music, specifically with his evident future bass influence. 
Flume performing "On Top" in 2013
Following Streten's Flume, in 2013 his remix for the Disclosure song "You & Me" was released, giving Flume wide popularity as well as appearances on the radio. Three years later, Flume released his highly anticipated album Skin, featuring collaborations from artists including Vince Staples, Tove Lo, Little Dragon, and Beck. Skin earned academy recognition, winning the Best Electronic Album category.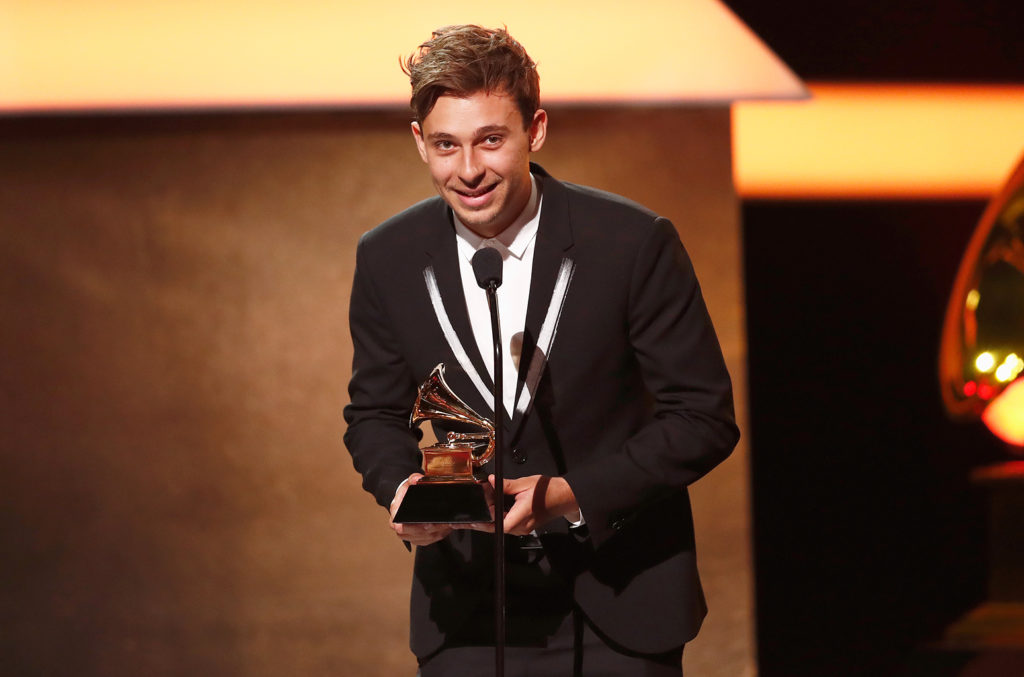 Drawing from his success, Flume followed up Skin with two companion EPs and a remix album. These EPs released shortly after the album are an extension of the work seen on Skin, and include fan favorite tracks like "Hyperreal" and "Fantastic".
Touring around the world and headlining festivals, Flume focused on performances after the release of Skin. From 2016 to 2018, Flume stuck to single releases rather than a full new project, and toured his old material while also teasing new snippets of songs. 
In 2019, Flume released his mixtape Hi This Is Flume, landing him another 2 Grammy nominations. The mixtape, highlighted by features from monumental artists like SOPHIE and JPEGMAFIA, showed a completely different side of Flume and his musical style. With more glitchy and electronic sounds, Hi This Is Flume took fans by surprise, but they were far from disappointed. In companion with the mixtape, Flume also released a 42 minute long visualizer to the album, with each scene relating to a specific song on the project.
With a strong portfolio behind him, Flume is seen as a pioneer for electronic music, exploring new styles and sounds within each track and project. With fans waiting, Flume has announced his upcoming album Palaces, coming out in the Spring of 2022. His first single from the album, "Say Nothing" is out now. I can't wait to listen to the full LP.
Ella Rustin | "Playing things too safe is the most popular way to fail." -Elliott Smith | KXSU Music Reporter