Photo Courtesy of Pitchfork
Author: Amanda Taylor
Arriving at The Paramount
Only two days after seeing Wallows in concert, I was back at the gorgeous venue watching Beach House perform. I arrived at the venue right as the concert was expected to start, 8:00pm. I was anticipating an opening act, in fact I listened to who I had thought was going to open on Spotify only hours before arriving at the concert hall. Only after 10 minutes of getting comfortable in my seat, I was shocked when Beach House made a grand entrance on stage. 
Beach House's Entrance  
My jaw couldn't help but fall to the floor in absolute awe watching the group of three march on stage. Lead vocalist, Victoria Legrand strutted in a floor length sequined trench coat before approaching the electric keyboard she'd stand behind for nearly the entire concert. The band started their concert with the intro song off their newest four-part released 2022 album, Once Twice Melody.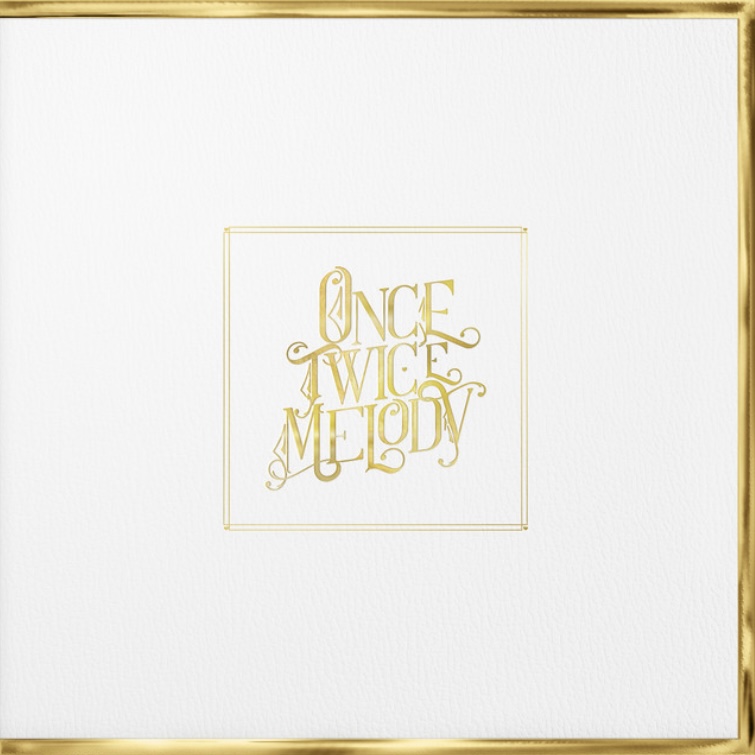 My heart was racing as the euphoric lights reflected in the theater. I had been dreaming of seeing Beach House perform live for almost four years since I first fell in love with their shoegaze productions. I was surprised to see so many adults at the concert venue, at least where I was seated in the first few rows above the floor level; I was surrounded by 30 year olds with a drink in their hand.
Most Notable Song Performances
Victoria Legrand's voice is phenomenally unrecognizable from her vocals on Beach House's produced tracks. Her elongated vocals following the five-minute build during "On the Sea" could be felt in the audience's chests as her voice vibrated the theater. The ambient stage reflected altering shades of pinks and purples onto the crowd. Throughout the entirety of the concert, Beach House continuously went above my expectations with their impeccable stage work and visual presentation.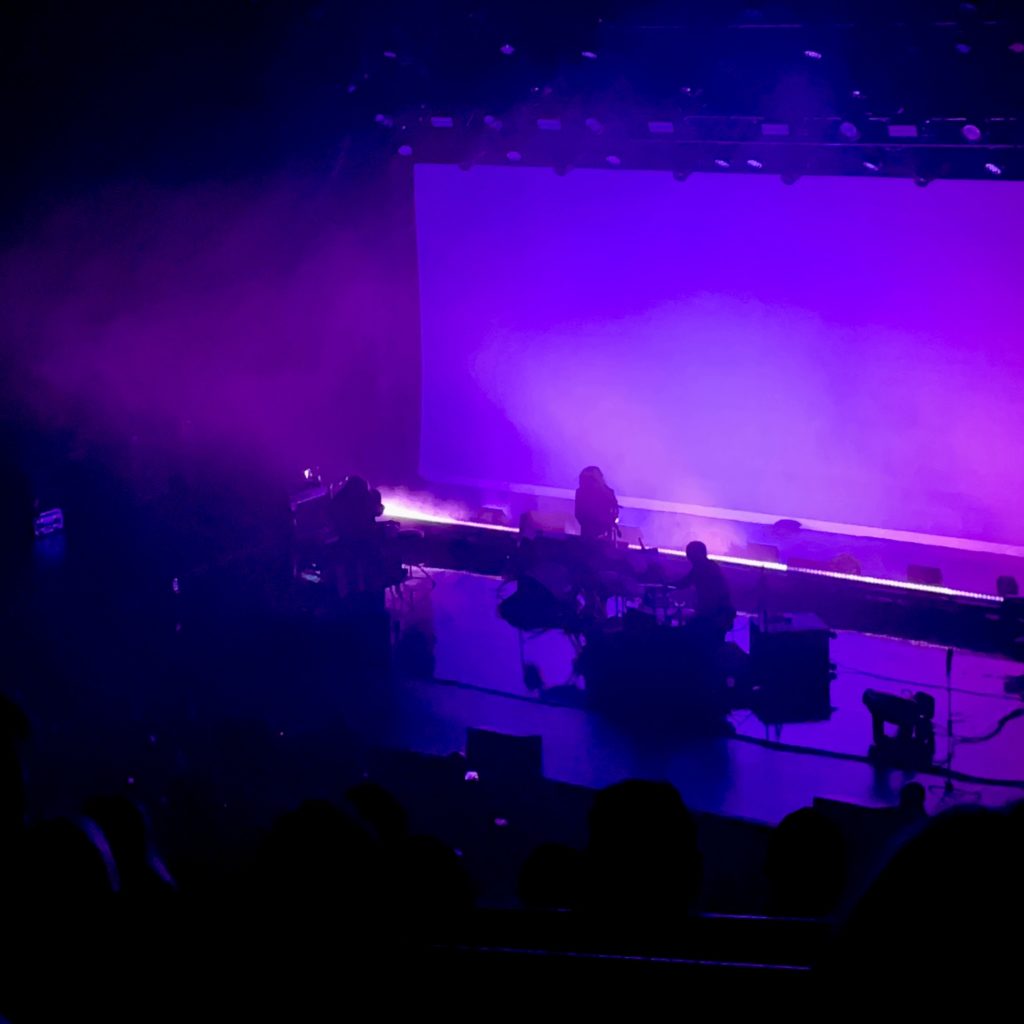 I was glad to hear numerous songs from the group's older albums—7, Depression Cherry, Bloom, and their 2010 release, Teen Dream. Beach House has been one of my favorite artists for years now and it was such a surreal experience seeing them not only perform live, but also perform an array of songs that have many different memories and feelings associated with them. My eyes couldn't help but fill with tears when "Silver Soul", the brilliantly manipulated sample heard in the background of Kendrick Lamar's "Money Trees", was echoing throughout the rounded auditorium.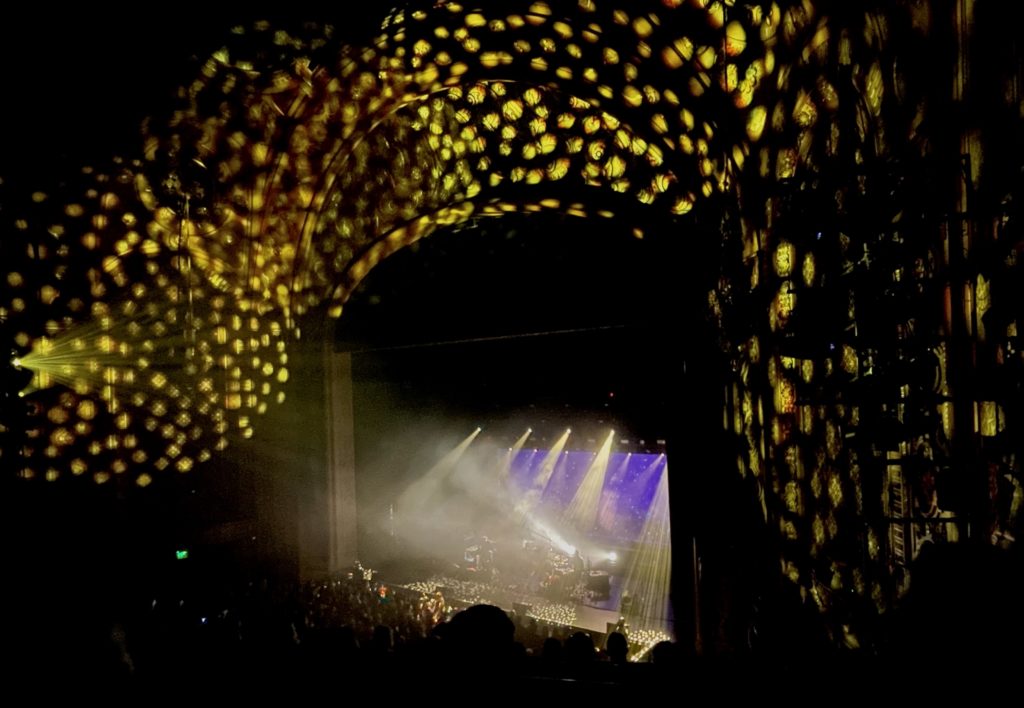 The slow elevation of the white and yellow strobe lights perfectly mimicked the song's neo-psychedelic and eerie rhythms. My heart filled with warmth when the group sang "PPP", the six-minute track off of Depression Cherry. It felt as though I was in some sort of dream-like state when hearing one of my all-time favorite Beach House songs.
I don't think I am able to narrow any song performance down to my absolute favorite, but I can confidently say "Lemon Glow" off of the 2018 album, 7, was an unmatched visual performance. The stage background bled of white and black checkered swirls that resembled the album cover's mix of varying collage images. On a handful of the thrilling beat drops, the upper stage lights would reflect circles of what reminded me of what you see when looking through a kaleidoscope. It was an artistic and aesthetic performance of one of the first ever Beach House songs I heard.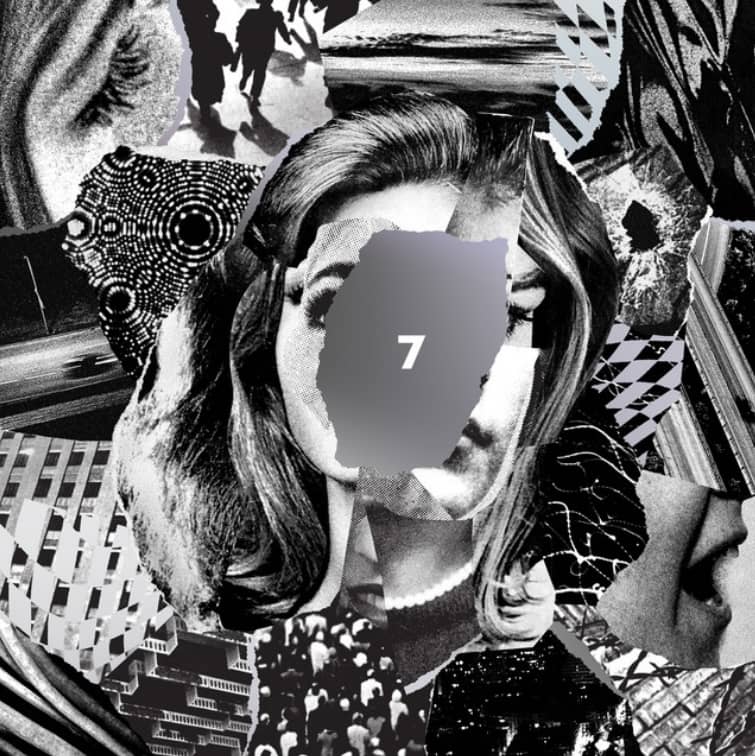 Beach House's Impact on Me
One of the final performances of the night was "New Romance" off of the band's most recent album. While the stage background illuminated spirals of hot pinks and magentas, I realized that Beach House has been a part of my life through so many different events, people, and times. I recalled walking around Seattle University campus with the song blaring in my AirPods as I came to realize that I had begun a new season of my life. In comparison to witnessing the emotional performance of one of the bands most popular pieces, "Space Song" during which I had a distinct flashback when my best friend and I would go on drives while sobbing to the track, leading up to our high school graduation. That version of me that was crying her eyes out to "Space Song" and "Drunk in LA" could barely process walking around a college campus, not to mention having even a single idea who or where I'd be in just less than a year. During that moment in the concert, it was emotional to wholeheartedly feel all the growth and changes I've undergone since graduating high school. I've never had an artist leave such an impact and define so much of my upbringing like Beach House has.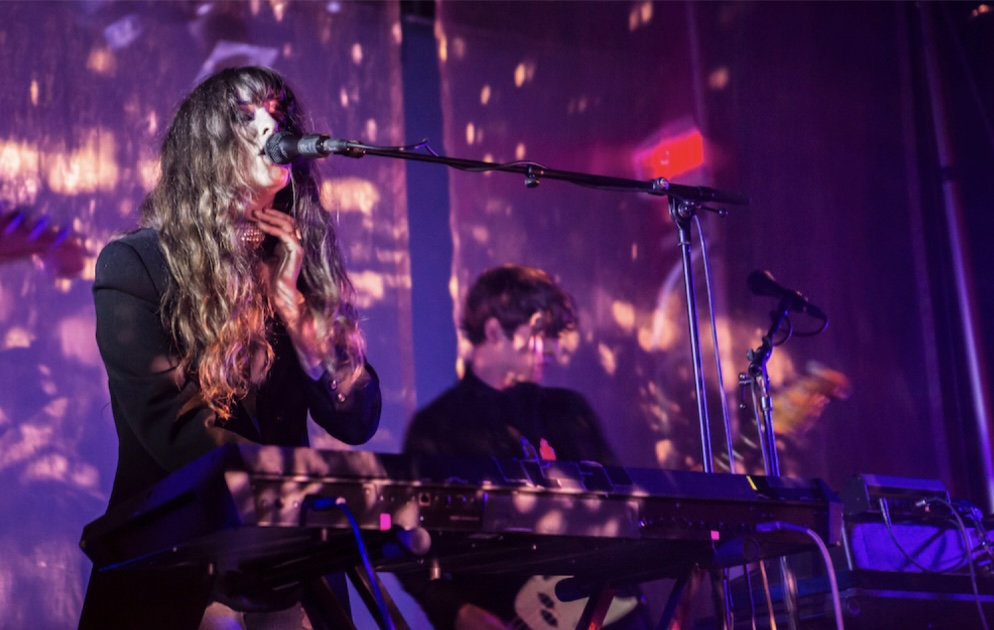 Overall
Beach House's concert was truly incredible and my favorite, if not very close second favorite concert I've ever attended. The show blew all of my prior expectations out of the water with the band's warm stage presence and visuals unmatched to any concert I've attended. I will 100% be seeing Beach House again and crying even more. 
Amanda Taylor | "You Wide-Eyed Girls, You Get It Right" | KXSU Music & Arts Reporter