"Never in my wildest dreams did I think I'd get to walk along… and I saw Ariana Grande walk along there, and now it's gonna be me."
– Four Tet talking about performing on Coachella's Main Stage
Now that Coachella 2023 is officially over, it has been fun to look back on the past two weekends of exceptional performances from artists all across the board. As someone who wasn't able to attend the festival in person, the live streams on YouTube have been my main way of staying in the loop. Though some acts weren't officially live-streamed, Coachella and YouTube provided fans from all around the world the chance to still share some of the experience with festival-goers. With dozens of stand-out performances including Björk, Bad Bunny, and Chris Lake x Fisher, one set, in particular, stood out from all the rest.
After many festival-goers' disappointment following Frank Ocean's performance, as well as a decent amount of online criticism, Frank Ocean withdrew from the festival as a result of a leg injury. Following the news of Frank Ocean's withdrawal, Coachella was in need of a new Sunday headliner. With Blink-182 also being added to the lineup last minute, Coachella had one more surprise up their sleeve.
The collaborative trio that has taken over electronic & house music came together this past weekend with a surprise b2b2b set to close out the Coachella 2023 festival. Four Tet, Fred Again, and Skrillex announced their involvement in the festival via Instagram days before they were set to headline, with the caption "OMG. TBA."
View this post on Instagram
The Legendary Performance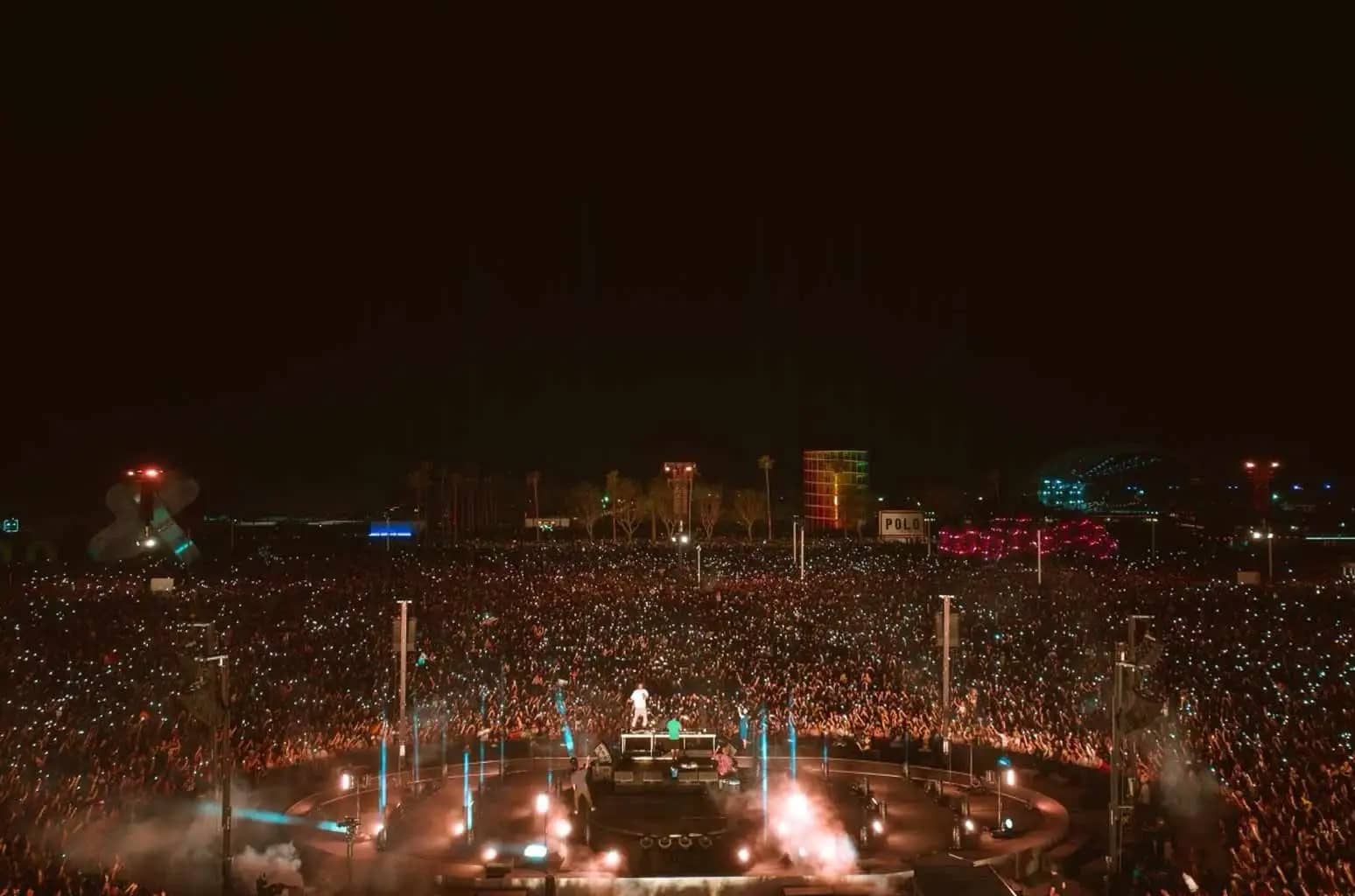 The show began around 11:00 p.m. Sunday night, following Blink 182's performance, which went about 20 minutes over their scheduled time. This left fans tuning in from all around wondering whether or not the following act would be cut short, before Coachella's strict curfew, or if they would take their lumps and pay the costly fines for playing past midnight. Fans have suspected that the festival utilized the ice rink made for Frank Ocean's show as the stage for Fred Again, Four Tet, and Skrillex. Since they performed in front of the main stage, this allowed them to start their set just 12 short minutes after Blink-182 wrapped up their performance.
As the lights went out and a sentimental video of Four Tet reacting to their headline slot played on the humongous screens, Four Tet, Skrillex, and Fred Again made their way to the 360 platform in front of the main stage, sandwiched in the middle of the crowd.
As soon as they touched the controllers, the energy of the crowd was unmatched. As somebody who watch a handful of Coachella sets virtually, this performance had the highest crowd engagement and energy. Four Tet got the audience pumped by dropping a "Smells Like Teen Spirit" remix with the heavy riddim track "Country Riddim", which previously gained a lot of attention during their surprise Time's Square set back in February.
Towards the end of their set, Fred Again also paid homage to previous act Blink-182 with a remix to their iconic track "I Miss You", as he explained that he "practiced this song on the drums every day as a kid". Going 20 minutes over Coachella's strict curfew, the trio ended their set, closing out the annual festival.
Following their performance, people all over the internet have been raving, literally, about this "historical" moment. This year's Coachella festival has been huge for electronic music, showcasing dozens of remarkable DJs throughout the two weeks in April. With sets like Chris Lake and Fisher's, as well as Fred Again, Four Tet, and Skrillex's, it is safe to say that there are thousands of new electronic fans out there post-Coachella.
About the Trio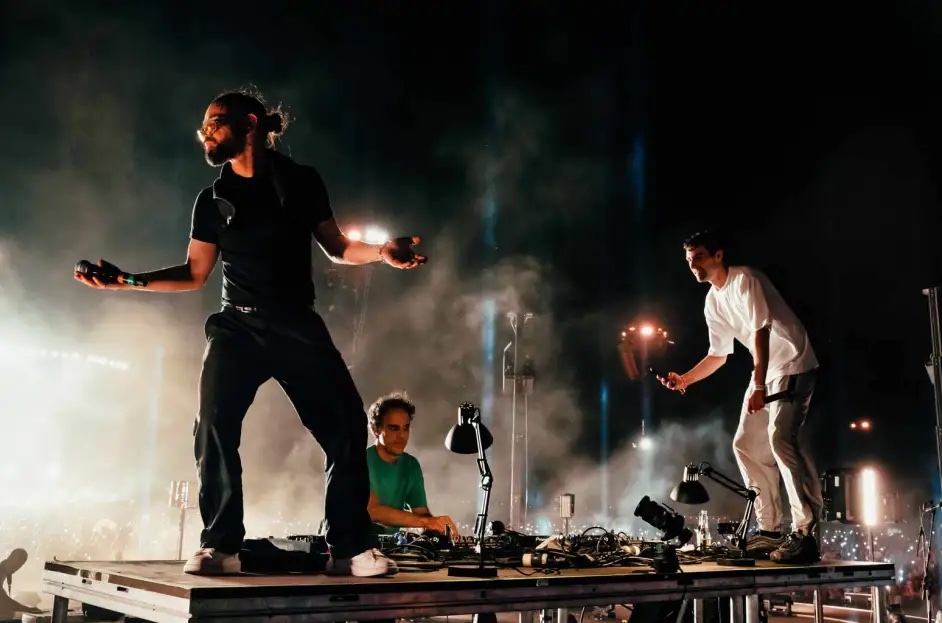 Fred Again, Four Tet, and Skrillex began collaborating last year, quickly taking electronic music fans by storm with their single "Baby Again..", the only track with all three artists featured.
After the release of the track, Skrillex later announced his two newest projects, Quest for Fire and Don't Get Too Close. During this album rollout, the three began doing surprise shows in places including New York and London. This past February, moments after selling out Madison Square Garden in minutes and just 12 hours after Skrillex's latest album release, the trio did a surprise Lot Radio set in the middle of Times Square, gathering thousands of spectators in the pouring rain.
These two DJ sets in New York City quickly caught millions of people's attention, and their unmatched energy, wholesome friendship, and talent have fans from around the world urging the group to tour together and release an album.
As a die-hard electronic music fan, it is so exciting seeing DJs that complement each other's styles so well. As they continue collaborating, many people, including me, hope that this is just the beginning.
Ella Rustin | We've lost dancing | KXSU Promotions & Music Director and Music Reporter |